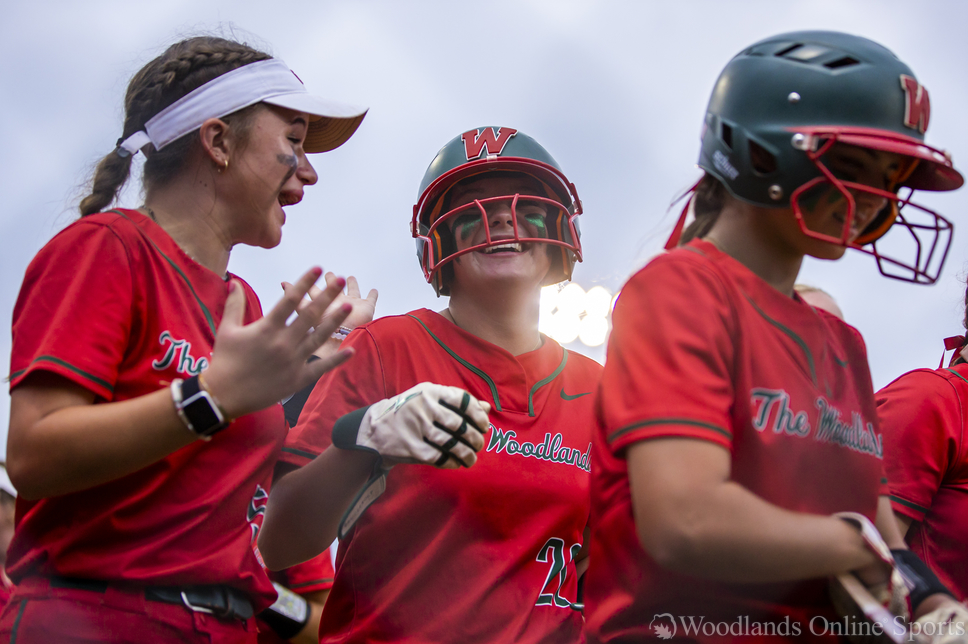 CONROE, TX -- The Conroe Tigers hosted The Woodlands Lady Highlanders in a district matchup on Tuesday night. Conroe is at the top of the leaderboard while The Woodlands is tied for fourth place with New Caney, and Willis.

The Woodlands quickly went up 1-0 with an RBI double from Mallory Suess in the top of the first. Conroe was unsuccessful with their at bats due to the arm of Chesney Davis who pitched the entire game.

Gabby Leach would increase The Woodlands lead 2-0 with an RBI single. Conroe would try to answer back but would once again be shut down by Davis and The Woodlands defense.

In the top of the third, The Woodlands would make some huge moves with two home runs, one from catcher Kiara Wiedenhaupt and another from pitcher Chesney Davis. These home runs would bring in an additional two runs increasing The Woodlands lead 6-0.

Conroe would struggle in the fourth to retire the side. The Woodlands would go through their lineup and once again Kiara would single and bring one in. With a sac bunt and an error at third, The Woodlands would find themselves with a strong 9-0 lead heading into the fifth.

It wouldn't be until the sixth where Conroe would answer back with a huge single home run. This would ensure that they wouldn't get shut out by The Woodlands but it would be too late to make a rally.

The Woodlands would close out Conroe 9-1 and chalk up another win in the tight rankings. The Woodlands is set to face Grand Oaks at home in their next match on Thursday while Conroe faces Oak Ridge on the road.