/

/

Honoring a local inspiration- Terri Toman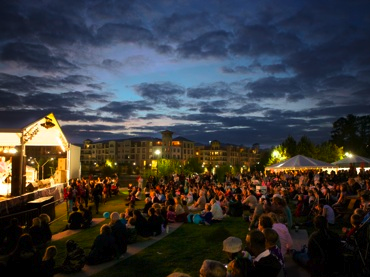 THE WOODLANDS, Texas -- This year The Breast Cancer Charities of America will be honoring a local inspiration with a big personality. Mrs. Terri Toman, a twenty-three year resident of Spring, TX and breast cancer survivor will be honored at the 4th Annual Unmasking Breast Cancer Masquerade Gala, presented by Clear Choice Orthodontic Associates hosted at The Woodlands Waterway Marriott Hotel.

Mrs. Toman is a true inspiration to everyone she comes in contact with. She is a highly respected realtor and Director of Training at Keller Williams. Terri's positive attitude is contagious. BCCA Executive Director, Erica Tullis, had the pleasure of sitting down with Mrs. Toman to talk candidly about her journey while shooting a short video to be shared with gala attendees.

"Terri is a woman who not only exemplifies physical and emotional strength to get through breast cancer, but she is the most positive and inspirational woman anyone will ever meet. She has chosen to make her cancer diagnosis merely a bump in the road...but she's not going to let it define who she is. Every time I meet with her she's positive, inspiring and full of life and hope," said Erica Tullis.

The black-tie optional gala has become known as the 'adult Halloween party' in The Woodlands with guests showcasing gorgeous masks from Italy to classic Phantom of the Opera themed masks. The gala's masquerade theme ties in their mission of helping to 'unmask' new, non-invasive treatments for breast cancer.

Doors open at 7:00 p.m. Friday, October 25 with a cocktail reception, silent auction, balloon pop, photo booth and games followed by the program, dinner, dancing and a live auction. Funds raised will go towards The Breast Cancer Charities of America's primary program services including the Help Now Fund (paying the rent and utilities of women going through breast cancer), their University Education Program, and funding for non-invasive breast cancer treatment research. A limited number of tickets still remain. To purchase tickets visit www.unmaskingbreastcancer.com.

Breast Cancer Charities of America (BCCA) is a non-profit organization with headquarters in The Woodlands, Texas.

For more information on The Breast Cancer Charities of America and iGoPink visit the link below.