/

/

The Woodlands Executive Rentals raises the corporate housing bar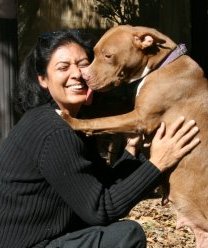 THE WOODLANDS, Texas - There's a reason Forbes magazine rates Houston as its Number One fastest-growing U.S. city of 2015. With 1.81 percent population growth in 2014, the population is expected to increase by another 1.74 percent this year. In the past four years, more than 500,00 new residents have flocked to the greater Houston area. And as many as 125,000 new residents are expected to arrive in the Bayou City region in 2015 to help fill an estimated 63,000 new jobs.

The Woodlands Executive Rentals founder and chairman Priyanka Johri understands the challenges facing those new residents as they relocate to southeast Texas. One of those challenges occurs when her clients find themselves relying on sub-standard, less-than-family-friendly temporary housing while they explore options for permanent homes.

Johri's corporate housing company, The Woodlands Executive Rentals, evolved naturally from the need of one of her The Woodlands Eco Realty's real estate clients who had been transferred to The Woodlands. Her client needed a suitable place where he and his family could live while he sought a permanent address they could call home. Instead of recommending a hotel or apartment to her client, Johri suggested they move into one of her own rental properties.

Johri fully furnished the house not only with comfortable furniture, but also with linens, pots and pans, and small appliances. Her client's family said they were immeasurably happier living in the open, homey space than they would have been had they moved into the sterile, restricted confines of even the most accommodating hotel.

"Things changed drastically for them," Johri says. "They moved into this home, and they were much happier. If you're in a two-bedroom apartment, it's a small space with not much room. There's not enough space for children to play, if any, in an apartment complex or at a hotel. They'd have to play outside."

Happy people make happy clients, Johri adds.

The Woodlands Executive Rentals provides superior, single-family accommodations not only to Johri's own real estate clients who are new to Houston, but also to companies seeking housing for employees for short-term or long-term projects.

"A lot of my international and out-of-state clients aren't familiar with The Woodlands, and do not have the option to come before and find a house to buy or rent," Johri says. "They say this kind of option gives them flexibility to find out about the area, and figure out where they want to live."

Currently, The Woodlands Executive Rentals offers 15 properties available throughout The Woodlands, Spring, and Lake Conroe. All properties feature three, four, or five bedrooms, and include paid electricity, gas, water, garbage pick-up, lawn and pool maintenance, and cable and internet connections. Johri also offers fully furnished offices to companies seeking additional workspace accommodations.

For more information about Priyanka Johri and The Woodlands Executive Rentals, visit the website links provided below, or call 832-277-3577.