/

/

The Woodlands Marathon set for this Saturday, Feb. 28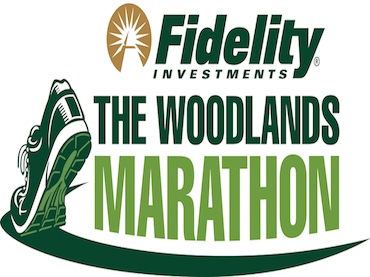 THE WOODLANDS, Texas - Runners take your marks, set, race! For the fourth year in a row, approximately 7,500 runners across the globe will be participating in The Woodlands Marathon, sponsored by Fidelity Investments®.
Approximately 7,500 runners will be participating in The Woodlands Marathon, sponsored by Fidelity Investments®.
Participants will be running the marathon, half marathon, 5K or 2K family fun run. The first race, the 2K Fun Run and Walk, will take place on Friday, February 27, at 6:30 PM. This event will kick off the full marathon, marathon relay and the half marathon that will all begin at 7 AM on Saturday, March 1st. Runners participating in the 5K will start shortly after at 7:10 AM.
The single-loop, 26.2-mile marathon course will begin on Six Pines Drive, continuing on to other areas of The Woodlands including Panther Creek, Flintridge, Alden Bridge, Terramont and Lake Woodlands, with a finish on the picturesque Waterway in front of cheering spectators. The course is USA Track and Field certified, therefore making it a qualifier for the Boston Marathon. Just like the full marathon, the half marathon and 5K will also be finishing at the Waterway. Whether a resident or a visitor, runners can take in all the beauty of The Woodlands, one mile at a time.
Although this will be the fourth annual The Woodlands Marathon, the race has a much longer history. The original marathon in The Woodlands was in 1979, just five years after the master-planned community was established. After a 19-year hiatus, the event was revived on March 3, 2012, and has since grown into a nation-wide race that promotes healthy, active lifestyles while making a positive impact through the sport of running in the local community, Houston region, and across The United States.
"From an economic standpoint, it has about a 6 to 7 million dollar economic impact. From a health initiative, it ranks right up there with every other event in The Woodlands. We are bringing a world-class event to a world-class community," said Race Director, Willie Fowlkes.
For the third year, Fidelity Investments is the title sponsor of The Woodlands Marathon, sharing the belief that both financial and physical fitness are important factors to one's life. Each year, Fidelity also sponsors the U.S. Men's Clay Court Championship in Houston, at the River Oaks Country Club, only furthering their support of physical fitness. Founded in 1946, Fidelity Investments is a leading provider of investment management, retirement planning, portfolio guidance, brokerage, college savings and charitable giving, among many other financial products and services. Fidelity's Woodlands Investor Center, located at 1701 Lake Robbins Drive, provides customers with personalized guidance to help them meet their financial goals.
When Fidelity's Woodlands Investor Center was looking to sponsor a local event, Vice President Branch Office Manager Patrick Hynes wanted to find a community initiative that the whole Fidelity team could rally around. The Woodlands Marathon was a perfect fit.
"Being part of an event that supports our community's health and wellness is a great complement to how our Fidelity team works to support our customers' financial health," said Hynes. "We all know how important physical fitness is to our overall health, and we often encourage our customers to think the same way about the value of fiscal fitness, and how having a plan in place can help them achieve a more secure financial future. Needless to say, this is an event that our Fidelity team feels passionate about."
In fact, Fidelity's Woodlands Investor Center may be the title sponsor, but the staff members are taking it one step further by being involved in the event.
"At Fidelity we take pride in being an active part of our community—in this case, literally. Locally, we have had 70-80% participation of our staff who either volunteer or run each year," said Hynes.
After The Woodlands branch got involved with The Woodlands Marathon, Fidelity team members from additional branches all over Houston followed suit, either volunteering or running in one of the races.
"I enjoy seeing other people getting involved," said Hynes. "We want it to be fun for the whole community."
Promoting health and wellness, The Woodlands Marathon event gives back to the community as well. After registering for any race during The Woodlands Marathon Weekend, athletes of all levels have the opportunity to participate in the Charity Challenge, where they can fundraise for a charity of their choice while training for race day. For the runners who raise the most money, The Woodlands Marathon Management has an $18,000 prize purse to give to those charities, along with the additional amount already raised by runners.
The Woodlands Marathon is also still in need of volunteers that will help ensure a successful, safe and exciting weekend. Those who are interested can register at the website provided below.
On February 28, be sure to come out and have a great time with The Woodlands community, and cheer on the runners of all ages and levels as they run for themselves, their health, and even charitable organizations. With all of the volunteers, spectators and runners, you can bet that Fidelity Investments will be out there among the crowds as well as on the course.