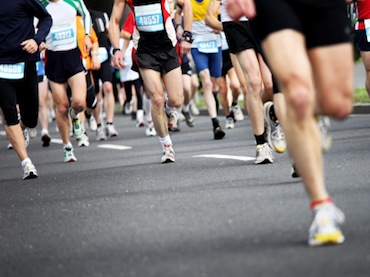 THE WOODLANDS, Texas – Even with the best Americans heading to the United States Olympic Marathon Trials in Los Angeles next month, The Woodlands Marathon Management – event organizers of this year's fifth annual Fidelity Investments The Woodlands Marathon -- will offer guaranteed prize money of $16,700 and potential bonuses of up to $6,900.

"We're committed to offering Elite runners the support that the sport has seen decline in recent years," said Willie Fowlkes, Director of The Woodlands Marathon. "We would love to do more and sponsors are a big part of that. We've been fortunate to have great partners these first five years, but we always want to do more."

The Woodlands Marathon Management has offered a prize purse every year since resurrecting the event in 2012 and will award money in both the marathon and the Houston Methodist The Woodlands Half Marathon.

The races this year, including the Fleet Feet Sports 5K and the AmSty Marathon Relay will be on Saturday, March 5, 2016. The Pathfinder Pediatric 2K Family Fun Run/Walk will kick the event off on Friday evening, March 4, 2016.

"With the Olympic Trials taking place in Los Angeles a couple of weeks prior, we anticipate our usual American field may be down in numbers," said Fowlkes. "However, we hope those that remain will choose to race here in The Woodlands as the Austin Marathon recently announced they will not be hosting a prize purse this year due to the Trials."

The Cowtown Marathon, Texas' largest marathon event, which handed out over $35,000 in 2014 according to the Analytical Distance Runner and was partially canceled last year due to inclement weather, has not publicly disclosed yet whether they will be offering prize money and how much.

Overall male and female winners in the Fidelity Investments The Woodlands Marathon – home to Texas' second fastest marathon course in 2015 and first among races with 250 or more marathon finishers -- will each take home a guaranteed $3,000 with the opportunity to collect an additional $2,000 for a race record and a shot at three separate TWFG Insurance Services course premiums.

The Houston Methodist The Woodlands Half Marathon will pay $1,250 each to the male and female overall winners with another $1,000 possible if the 2013 event records are broken on the same course as last year.

Both races will pay out three deep for overall and masters in both the men's and women's divisions, including a top grandmasters prize for both genders in both events.