/

/

Fidelity Investments hosts speaker series to prepare runners for The Woodlands Marathon
Fidelity Investments hosts speaker series to prepare runners for The Woodlands Marathon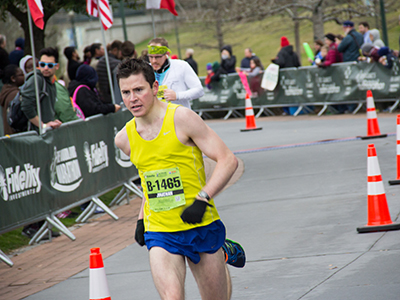 THE WOODLANDS, Texas — With The Woodlands Marathon just over a month away, Fidelity Investments is kicking off a speaker series focused on healthy living and marathon preparation.

The all new speaker series is being held Thursday evenings, on January 28, February 11 and February 25 at Fidelity's local investor center on Lake Robbins Drive. Each session will feature topics ranging from nutrition to psychology, providing runners with tools and insights help them successfully complete their goals. The Woodlands Branch Manager, Patrick Hynes, said Fidelity has sponsored The Woodlands Marathon since 2012, and their new speaker series is a way for the financial group to partake in the community's health.

"We started our sponsorship with The Woodlands Marathon because we believe in being fit — whether it be physically, or financially" Hynes said. "In fact, the two often go hand-in-hand."

Since first sponsoring The Woodlands Marathon four years ago, Hynes said Fidelity Investments has continued to seek out additional opportunities to engage with the community on topics in broader ways. This is the company's first year reaching out to local residents about physical wellness and marathon preparation.

"I think it shows a different side of Fidelity," Hynes said. "We're excited to welcome our neighbors into our Woodlands branch and share topics that we hope will inspire and support members of our community in a new way," said Hynes. "We're here not only to educate our customers on how to prepare for their financial future, but also to help support them in other areas of their life, including their overall health and wellness. And hopefully, help them cross that finish line come March 5th."

For more information about Fidelity Investments and The Woodlands Marathon, visit their website at www.thewoodlandsmarathon.com, or e-mail Fidelity at TheWoodlandsTX.office@fidelity.com.