/

/

The Woodlands LearningRx, Children's Museum to celebrate Albert Einstein's birthday
The Woodlands LearningRx, Children's Museum to celebrate Albert Einstein's birthday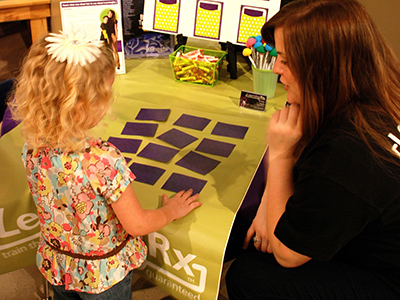 THE WOODLANDS, Texas – The Woodlands LearningRx will join forces with The Woodlands Children's Museum to celebrate the 137th birthday of one of the world's greatest brains – that belonging to theoretical physicist Albert Einstein.

Einstein's Birthday Party will be held at The Woodlands Children's Museum, located at 4775 W. Panther Creek Drive, Suite 280, in The Woodlands, 77381.

Scheduled for 10:30 a.m. to 12:30 p.m. on Monday, March 14, children are invited to come to the museum to play an Einstein trivia game and participate in an Einstein-related art project, which were designed for the day by The Woodlands LearningRx.

"Celebrating Einstein's Birthday Party at The Woodlands Children's Museum is a perfect way to continue introducing children to the fun aspects of learning," Kim Bellini, owner and director of The Woodlands LearningRx, said. "This event is one of our favorites and something we look forward to every year."

This will be the sixth year LearningRx and the Museum have partnered for the Einstein birthday event.

"Since The Woodlands Children's Museum and The Woodlands LearningRx are dedicated to the education and enrichment of young minds, Einstein's Birthday provides the perfect opportunity for us to join forces," Angela Colton, executive director of The Woodlands Children's Museum, said. "We're pleased to act as host for this important event and anticipate another exciting day of learning at the museum."

Bellini said that most people don't realize Einstein struggled with learning difficulties.

"Even the greatest minds occasionally need a boost to reach their highest potential," she said. "It's especially important that children know everyone, even geniuses, learn at their own pace in their own way."

Encouraging children to become lifelong learners is one of the chief goals of The Woodlands LearningRx. The brain-training center, located at 10857 Kuykendahl Road, Suite 240 in The Woodlands, 77382, offers unique, one-on-one training to help students of all ages strengthen their cognitive skills and transform their abilities to learn at a core level. For more information, call 832- 482-3082 or visit learningrx.com/the-woodlands.

Einstein's Birthday Party is included in the cost of museum admission of $5 per person 1 year and older.