/

/

Brain training at LearningRx in The Woodlands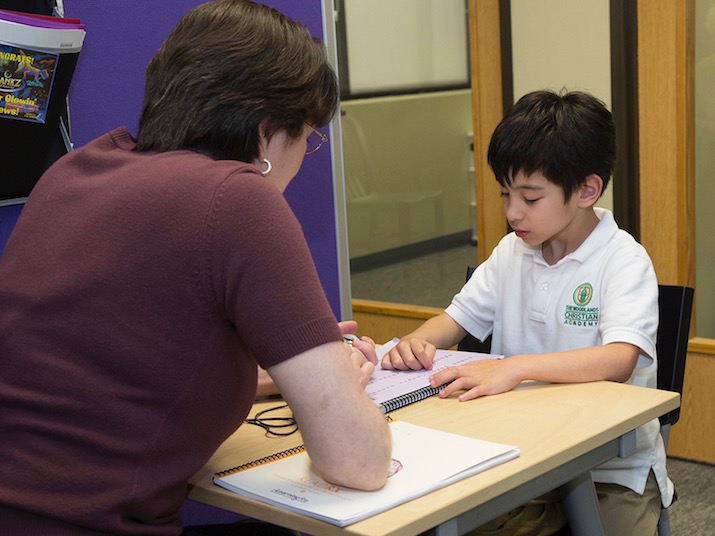 THE WOODLANDS, Texas -- As part of its Attention Ascension program, the LearningRx center in The Woodlands will host Attention Awareness Night from 5 p.m. - 7 p.m. Oct. 11.
On those nights, the brain-training centers -- including the Spring and Huntsville locations on Oct. 10 and 13 respectively -- will provide free 15-minute attention evaluations for children aged 4 and older, as well as adults.
In addition to personal consultations with results of the evaluations, the brain trainers will demonstrate cognitive training activities in which guests are encouraged to participate.
"For years, many families impacted by attention deficits have believed that making accommodations for weak attention skills was their best option," said Lisa Branch, director of LearningRx centers in Spring, The Woodlands and Huntsville. "Today, we know there's a better choice: You can address the problem head-on by training the cognitive skills that determine the brain's ability to pay attention. Attention is a core cognitive skill that can be trained. Our one-on-one brain training programs have targeted and strengthened clients' attention skills with significant, life-changing results."
The LearningRx Attention Ascension program runs through the month of October at all three centers and offers half off the price of an assessment.
Each LearningRx assessment includes a confidential, one-hour cognitive skills assessment to discover the root cause of your or your loved one's attention struggles and to determine if a LearningRx brain-training program is right for you, as well as a follow-up consultation appointment.
Click for more information about LearningRx in The Woodlands.