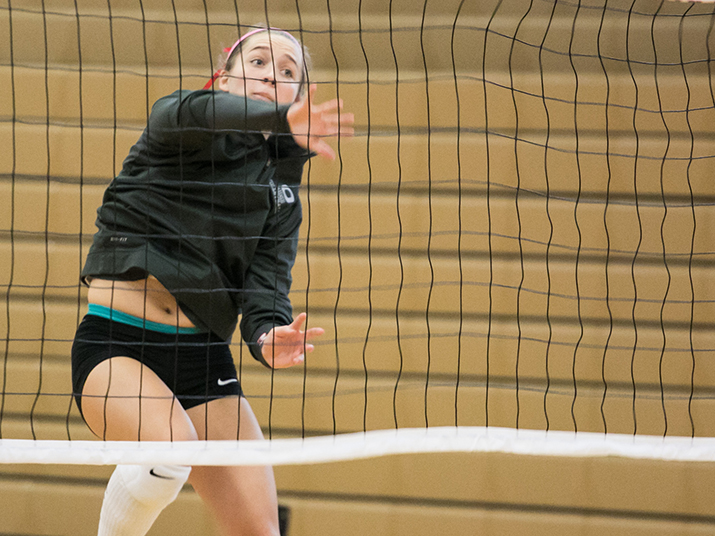 SHENANDOAH, Texas — The Oak Ridge volleyball team took their twenty-second victory of the season after sweeping Tomball 25-19, 25-12, 25-5. The Lady War Eagles still remain undefeated and are currently ranked as the number one team in Texas.
Watch the highlights of the game, presented by Memorial Hermann.
Several matches of the season have featured a tough start for Oak Ridge. A strong Tomball offense left the Lady War Eagles trailing behind them early in the game, but they eventually caught up and took a 25-19 win for the first set.
"[Tomball] came out on fire," Head Coach Tommie Sledge said. "They were blocking; they were hitting the ball extremely hard. This is one of the times that I do not feel it was our slow start. I think that they came out on fire. They're a very good team. I know they're coached very well. I do think that we irritated and got them frustrated and got them off of their game plan and out of their game plan, but I definitely don't think the scores reflected the team that they are."
As each set went on, the score gap increased in the Lady War Eagles' favor. After making adjustments after a difficult first set, Oak Ridge was able to finish off Tomball 25-12 in the second set and held them to only five points in the final set of the match.
"We made adjustments. We did not get many blocks or touches on blocks the first game," Sledge said. "We talked about it. I gave them what we need to do better. For as good as they are, they are extremely coachable.
Senior setter Carly Graham stepped into a bigger offensive role and led Oak Ridge with an ace, eight kills and 17 assists. Graham was the Team Sinisi Real Estate Group Player of the Game.
"Carly has been in the offense much more than she has before," Sledge said. "She has to be in offense to give our hitters some relief. We talked about that because it's hard for her. Believe it or not, she's an unselfish player."
While the Lady War Eagles remain undefeated and currently sit at the top spot in the state, Sledge said her team has a long way to go.
"I don't think that they're necessarily done working," Sledge said. "That's not at all what I see in practice. We did some different things tonight that we've been practicing that I think we need to continue to build on and work on to keep getting better. I really do believe that thought was on elf the nights that showed what we had been working on."
Oak Ridge will travel to Clear Creek this week for another tournament and will return to face Klein High School Tuesday, September 6.