/

/

The Woodlands Township environmental professionals visit The John Cooper School
The Woodlands Township environmental professionals visit The John Cooper School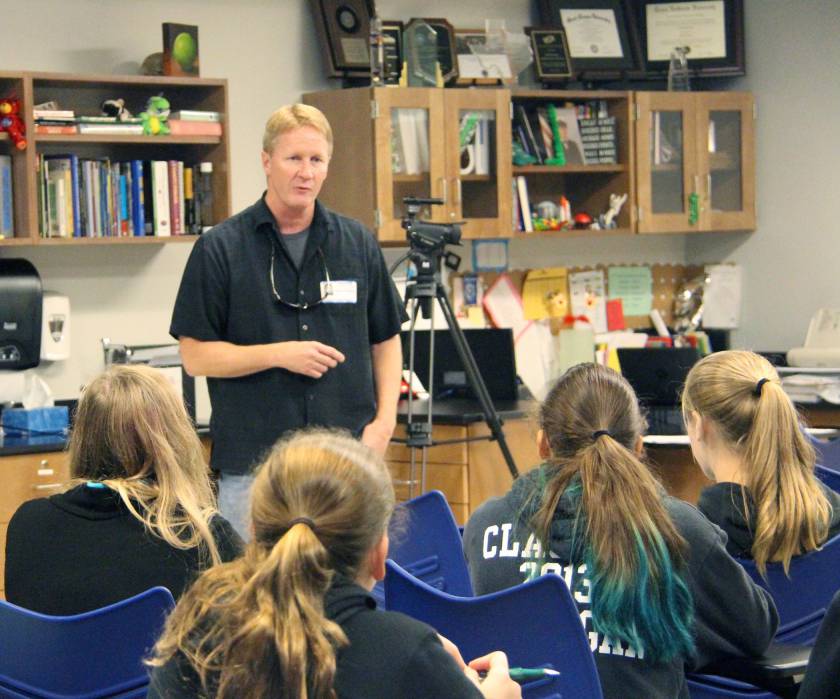 THE WOODLANDS, Texas -- In mid-December, eighth grade science students in Stef Groves' and John LaBonte's classes at The John Cooper School presented solutions to reducing marine debris to seventh grade science students, as part of a problem-based learning unit.
Special guests who were in attendance for the informative presentations were community professionals from The Woodlands Township, including Environmental Services Manager John Geiger and Kathy Herrick with The Woodlands Earth Day GreenUp, as well as James Hampton with the U.S. Fish & Wildlife Service.
Earlier in the semester, as part of their study of ecosystems, seventh grade students researched the negative impacts of marine debris on the environment in order to develop and present a 30-second Public Service Announcement to raise awareness about this important environmental issue.
Eighth graders, who heard the presentations, were then tasked with either creating a novel approach to reduce the amount of marine debris entering the ocean system or designing a museum exhibit to educate others about the issues associated with marine debris. The visiting professionals viewed the presentations then shared their expertise and information about their own experiences in trying to come up with solutions for marine debris.
For more information about The John Cooper School, visit www.johncooper.org.
Want to go?
What: Admission Open House
When: 1 p.m. Saturday Jan. 7
Where: One John Cooper Drive, The Woodlands
Why: For information about applying for the 2017-2018 academic year