/

/

Montgomery County Sheriff's Office launches program for veterans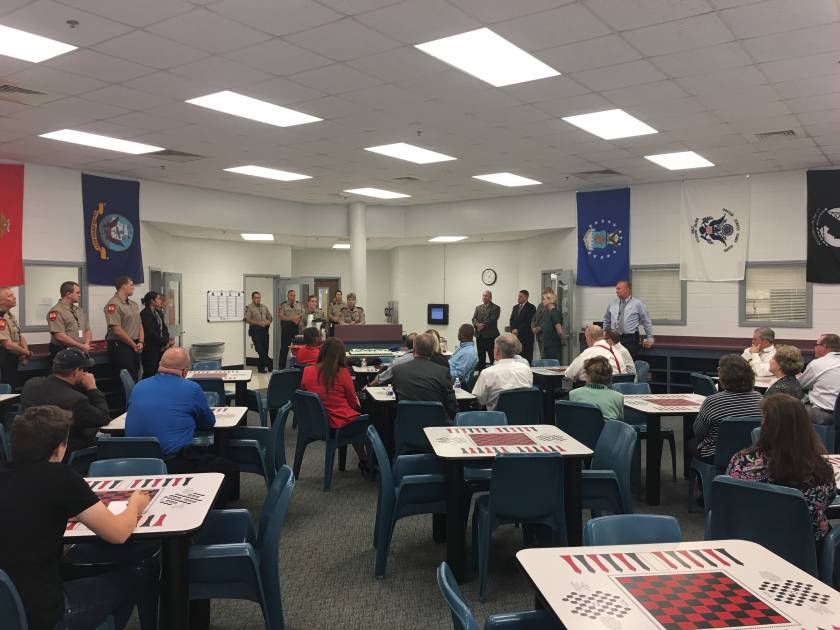 THE WOODLANDS, Texas -- Montgomery County Sheriff Rand Henderson, seeing a need to assist Montgomery County's large veteran population, implemented a new jail program titled, V.E.T.S (Veterans Embracing the Tools for Success).
"I am proud of the hard work by our jail staff to get this important program up and running," Henderson said. "By assessing the special needs of the veterans under our care, it is my hope that we will substantially reduce recidivism and direct these veterans to additional resources once they leave our custody."
V.E.T.S is designed to bring veteran services directly to Justice Involved Veterans incarcerated in the Montgomery County Jail. During the planning process of the program, we noticed early on that many veterans had little knowledge of what resources are available in our community despite their abundance. The goal of the program is to provide these veterans with the resources available in one central location while allowing them the opportunity to embrace their military culture and structure that many of them still crave.
The Refuge Trauma & Recovery will be providing psycho-education and counseling services and transitional services while maintaining statistical data for the program. The Vet Center will be providing Readjustment Counseling (Civilian 101) which will also be offered free of charge for Veterans, once released. Montgomery County Veterans Services and the Veteran Justice Outreach Specialists will assist veterans in filing the proper documentation with Veteran Affairs.
We are currently in the process of creating an agreement between Workforce Solutions and United Way Greater Houston. Workforce Solutions will focus on resume building, interviewing skills, and employment opportunities. United Way Greater Houston has proposed providing services focusing on homelessness, housing, and providing information/referrals.