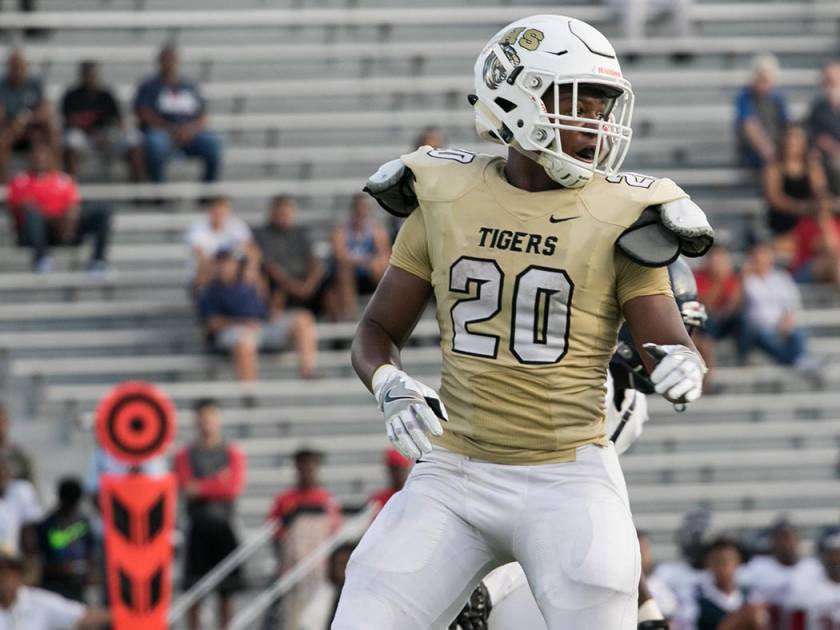 THE WOODLANDS, Texas-- 2017 is a promising year for the Conroe Tigers football team as they have some things to look forward to a new season.
First thing to mention is their star Running Back returner Donaven Lloyd. Lloyd is going to be the centerpiece of their offense and it will be interesting to see how much they give him the ball this year.
A big loss for Conroe's offense is Offensive Lineman Cole Brown who recently committed to North Texas. This will leave a big hole in the front seven for Conroe this year. Brown was a great rush blocker for Lloyd last year so this is definitely a huge loss for Conroe.
Conroe's schedule is full of some challenges but there are a few that stood out to me.
9/1 vs Cy-Springs
Conroe starts the season off against Cy-Springs and it will be a great game for Conroe to see if they can hang with a top 6A team. The defense of Cy-Springs is pretty solid all around and it is led by the star Safety Leon O'Neal. If Conroe can use it's strong rushing game successfully they have a chance to upset.
9/29 vs Oak Ridge
Conroe really needs to win the district games this year, particularly this one against Oak Ridge. Oak Ridge will have a high powered offense this season so Conroe will have to step up its defensive game to come away with the win this year.
11/3 vs Lufkin
Lufkin is going to be one of the biggest challenges for Conroe this year. Lufkin has a crazy receiver core coming back this year with names like Malik Jackson, Jeremiah Davis, and Savon Fields. Conroe will have to battle an offense that is very explosive and it will make for big game.

Conroe has a tough season ahead but there is a a bright side in the rushing offense and they will have to use that as much as possible this season. The Tigers will be interesting to watch.