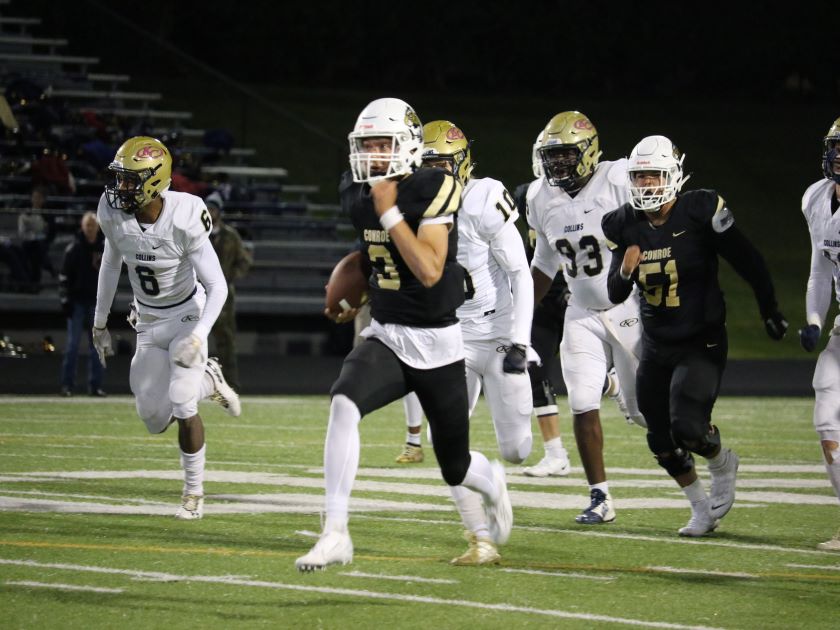 CONROE, TX -- Conroe gave the top defense in District 15-6A all it could handle Friday night as Klein Collins took a hard-fought, if not fortunate, victory 29-23. KC breathed a collective sigh of relief as Conroe QB Christian Pack's pass with one second left was intercepted at the goal line.
Special Teams hurt Conroe in district loss
Pack flambéed the KC defense for 290 yards passing with touchdown passes each to Michael Phoenix and Jalen Williams. Pack also scored on a 61-yard scamper with 1:35 left in the second quarter that gave Conroe a 17-14 lead.
Pack and the Conroe offense put up 375 yards of total offense on a KC defense which came into Friday night only giving up 213 on average. The game was decided on field possession as special teams again let Conroe down.
The superior kicking of KC's Tanner Ward showed all night as Conroe continually started drives inside their own 25-yard line and Collins crushed Conroe's kickoff and punt teams with possession near or past the 50-yard line.
Conroe now knows that a good offense should beat a good defense but you also need special teams that can tackle and cover kicks.
Up next for Conroe is Klein Forest at Klein Memorial Stadium, Klein Collins takes on The Woodlands next Friday night at Woodforest Stadium.