/

/

Junior League of The Woodlands donates to local schools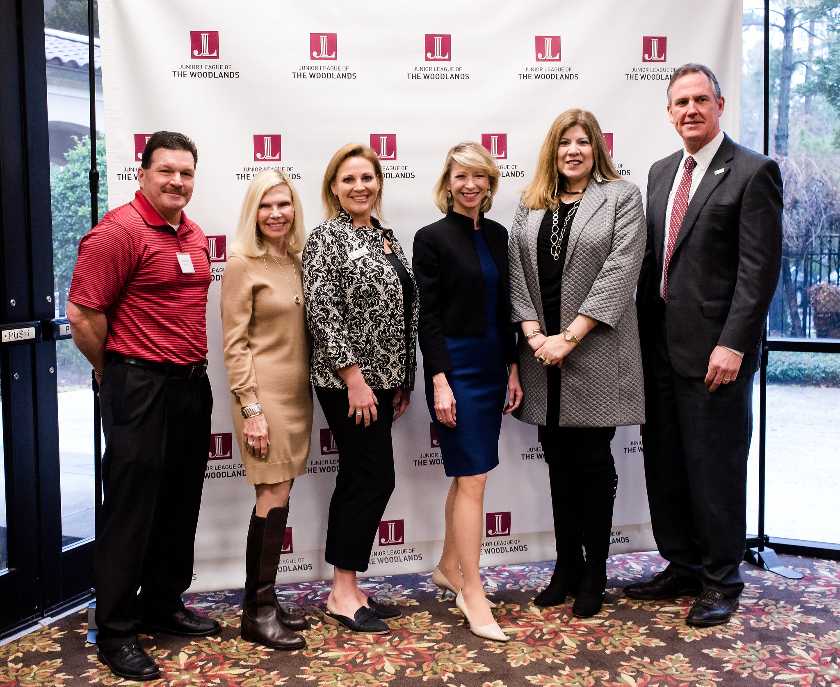 THE WOODLANDS, Texas -- On Saturday, February 10th, 80 Junior League of The Woodlands (JLTW) volunteers welcomed over 1,000 educators to IMPACT, an annual event held at The Woodlands United Methodist Church.
This year's event was special, not only marking the 10th anniversary of IMPACT, but also the final time Dr. Don Stockton would introduce the keynote speaker in his role as the Conroe ISD Superintendent. "Dr. Stockton and his team have played an important role in IMPACT since its inception, first and foremost as mentors and encouragers," says JLTW President, Laura Bomer. "Additionally, they keep us up-to-date on current issues and trends in schools,so we're able to showcase topics and speakers that are relevant and provide real-world applications that teachers can immediately put into play in their classrooms."
This year's speaker was Amy Cuddy, author of the book Presence: Bringing Your Boldest Self to Your Biggest Challenges, a New York Times, Washington Post, USA Today, Wall Street Journal, Publisher's Weekly, and Globe & Mail bestseller. Cuddy is known around the world for her 2012 TED talk, which is the second-most viewed talk in TED's history.
During the presentation, attendees laughed, cheered, and cried together, but most of all they left inspired to be more present and bold in their daily lives, specifically through the use of power poses and intentional body language. "Your body shapes your mind," says Cuddy, "and you become more present, enthusiastic, and authentically yourself."
Attendees then had the unique opportunity to practice their power poses alongside Cuddy as she signed copies of Presence. To conclude the morning, JLTW's Dollar$ for Districts program awarded $6,000 to 12 local schools.
Since 2016, the Dollar$ for Districts program has donated a combined total of $18,000 to schools located in JLTW's service area. Congratulations to this year's recipients:
Aldine: Bussey Elementary
Conroe: Reaves Elementary
Cy-Fair: Thornton Middle School
Humble: Woodland Hills Elementary
Klein: Klein Forest and Klein High School (tied)
Magnolia: Nichols Sawmill Elementary
Montgomery: Montgomery High School
Spring: Lewis Elementary
Tomball: Tomball High School
Willis: CC Hardy Elementary
Private: Methodist Day School
"The goal of IMPACT is to bring a speaker that will motivate and inspire the educators in attendance, yet instill a message that will be shared, modeled in the days after. Amy Cuddy's message definitely achieved that goal, and we were so honored to have heras our 2018 IMPACT speaker," states Melissa Sutton, 2018 IMPACT Chair.
JLTW would also like to thank League sponsors, Tiff's Treats Research Forest, and Jessica Buono Photography,for providing their services at the event.