'The human body is not designed for 140 miles a day': Memorial Hermann doctor on athletic strain of Ironman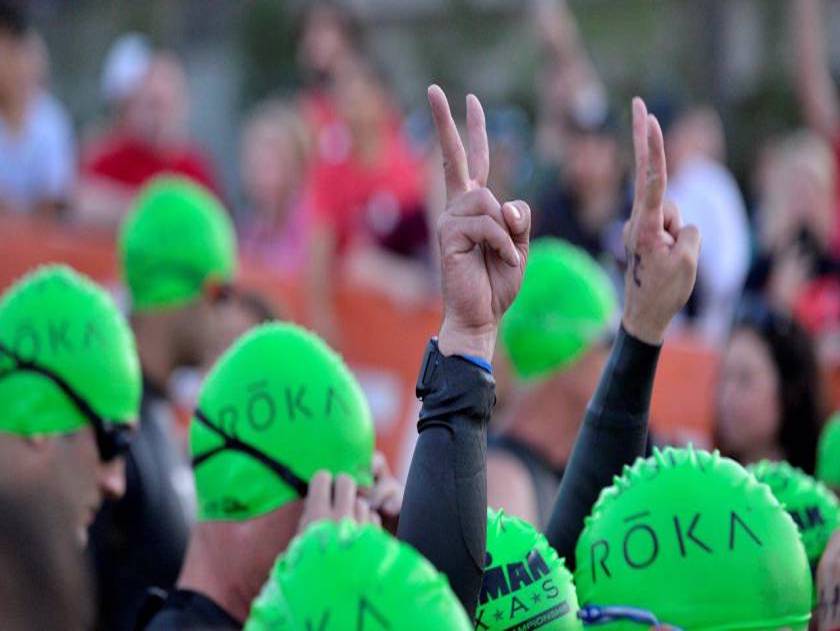 THE WOODLANDS, Texas—With the Memorial Hermann Ironman North American Championship just around the corner, we sat down with Dr. Kevin Coupe, an orthopedic surgeon with Memorial Hermann IRONMAN Sports Medicine Institute - The Woodlands and UT Physicians who gave us a quick guide into how triathlons impact one's health.
Thousands travel to The Woodlands every year for the event, bringing in people from all over the globe. The race, consisting of a 2.4-mile swim, a 112-mile bicycle ride, and a marathon 26.22-mile run, will take place Saturday April 28. While these distances may seem extreme to some, Dr. Coupe states the importance of getting active in any way.
"Whether it's the swimming, running, or biking it's about getting people out there," Coupe said. "Training for an Ironman can be quite grueling and if not done correctly can have negative effects. The human body is not designed for 140 miles a day, that's why training and education is critically important—the key is to start early and do a slow progression"
While the Ironman is a fun event that brings in thousands of tourists, it is still an athletic event and encourages getting off the couch. Childhood obesity is a disease Americans have been dealing with for decades but events such as the Ironman set the example for young ones that health and fitness can be fun and exciting. "It's a highly visible event so it's great for the community to showcase what we are capable of," Coupe said.
Course details
The 2.4-mile swim in Lake Woodlands begins at Northshore Park and ends at Town Green Park
The 112-mile bike ride begins in The Woodlands, then enters North Harris County where athletes navigate two loops on the Hardy Toll Road before returning to The Woodlands
The 26.2-mile run is entirely in The Woodlands and ends on Waterway Avenue
Additional information
Where to watch
Traffic impact