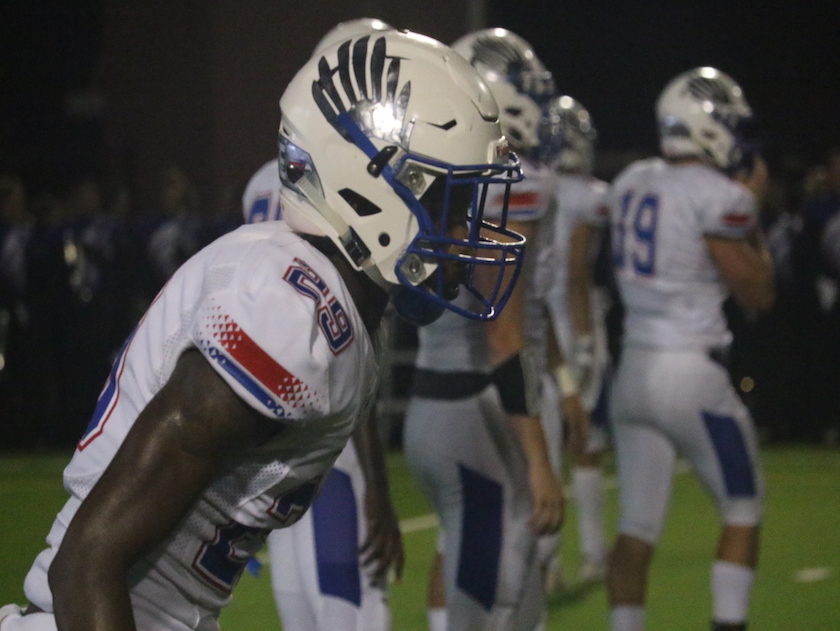 THE WOODLANDS, Texas - Oak Ridge High School started last season 6-0, with a slow skid, they ended the year 6-4. Hopefully, this year is the opposite theory, and Oak Ridge football starts the climb towards perfection. Coming into the Klein Forest game, the War Eagles have started their season 1-3. With nothing but a mountain to climb and improvement on high alert, the War Eagles come into Friday's game ready for a tough football game. With an Eagle matchup on the rise, the Golden Eagles and the War Eagles will set to battle Friday, Sept 28th, 2018 at Klein Memorial Stadium.

The Oak Ridge War Eagles are coming into this week 1-3, and 0-2 in district play. With an overall record of 1-3, the District 15-6A leaderboard looks to have a 360 from last season. The College Park Cavaliers on the top of the leaderboard and with The Woodlands picking up back to back wins, Oak Ridge looks to kick-start its season this Friday night.

Coach Dereck Rush defense was the heartbeat of last Friday's game. Holding the unstoppable Klein Collins running back Isaiah Spiller to scoreless first half was a huge accomplishment for the War Eagles. Having issues with consistency on defense and closing out ball games have been the story for Oak Ridge all year. Whether it is a cardio problem or offensive mistake, Friday's game against The Golden Eagles can make or break coach Rush's season.

Please keep an eye out for War Eagles senior quarterback Blane Romero, who will have much weight on his shoulders, coming into this matchup. More key players to keep an eye out for are Cameron Barajas, Kavon Townsend, Harrison Smith, Rowry Bailey, Darrius Jelks, KC Ossai, Phillip Ossai, LT Hutchins, Andres Castillo, and Mark Nelson.

The duo motor in the Klein Forest offense is sophomore Delvin Jones and Junior Dylan Hamilton. Leading in rushing categories and passing yards, Delvin Jones is a plug me in type player, currently with the teams longest touchdown pass of the year and with fewer throws than the starting quarterback Dylan Hamilton. Klein Forest relies heavily on the quarterback to do it all, so having two weapons to distribute the ball to Saul Mena their 6'3 tight end. Starting the year with only one win the Klein Forest Golden Eagles look to make an improvement and put a two on their permanent record. For the Oak Ridge War Eagles, it's more about finishing strong and collecting their second win of the season.

For the Klein Forest Golden Eagles their coming into this week 1-2 and this week will be a make or break for Coach Ajani Sanders as his squad. Keep an eye on these Golden Eagles players for Friday's game. Captain Crayg Fletcher, Saul Mena, Javin Edwards, Christian Derrick, Dresden Hall, Donoven Hackett, Delvin Jones, Aaron Macklin II, Dewayne Townsend, Travois Dotson, and Michael Brown.

The Oak Ridge War Eagles will face off against the Klein Forest Golden Eagles September 28th, 7:00 pm Friday @ at Klein Memorial.