/

/

Firefighters Respond to Over 100 Calls for Service as Storms Move through the Area Overnight
Firefighters Respond to Over 100 Calls for Service as Storms Move through the Area Overnight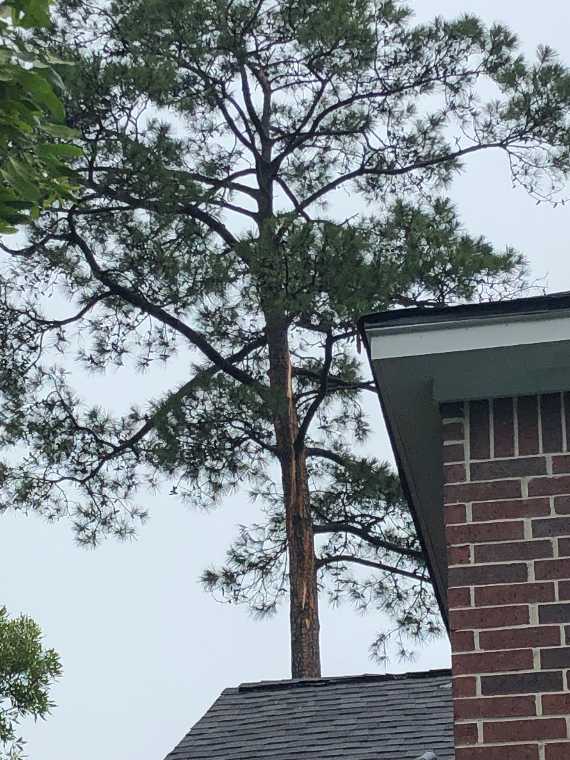 MONTGOMERY COUNTY, TX - A strong line of thunderstorms began moving in from the west Thursday evening dropping heavy rainfall across the area and leading to a spike in weather related emergency responses. Beginning with a house fire at 7:30 PM, Montgomery County Fire and EMS units responded to over 100 calls for service as the storms moved across the County.

The first lightning related house fire occurred on Stone Springs Court in the southwest part of the county when lightning struck the home and started a fire in the attic. Firefighters from The Woodlands responded to the fire and were able to bring it under control, but not before numerous other calls for service began to flood into 911 dispatch centers.

The Montgomery and Magnolia Fire Departments were next up, responding to a residential fire on FM 1486, followed quickly by two more residential fires on Windfellow Place and Rainbow Ridge, both handled by The Woodlands Fire Department. South Montgomery County Firefighters responded to another reported lightning related fire in a home on Baker Lake Drive, and then one of the largest fires of the night broke out on the second and third floors of a home on Lyreleaf Place. Firefighters from The Woodlands again tackled this fire, assisted by units from the Needham and Magnolia Fire Departments.

As the line of storms tracked east, additional house fires were reported on Huron Bend Drive in Porter and Sabine Drive in New Caney. Firefighters from East Montgomery County and Porter joined in the fray and during it all, Montgomery County 911 operators and dispatchers choreographed their efforts making sure that no call went unanswered.

Just as the storms moved out and things began to slow down, a Magnolia resident reported one of the most unusual calls of the night. He reported that his home had been struck by lightning, leaving a burned hole in the floor of his children's room.

While these incidents led to significant damage, thankfully there were no reported injuries to residents or firefighters who were outside working during the height of the storm. The magnitude of the storm likely led to numerous other lightning strikes in and around homes that were not reported, and many residents may be waking up this morning and surveying the damage.

First and foremost, if your home is struck by lightning and you see or smell smoke, evacuate and call 911 from a safe location. If you suspect that your home was struck by lightning but there is no fire here are some steps to take.

- Check circuit breakers, outlets, and light switches for functionality
- Consider calling a licensed electrical company to check the home to determine
whether any wiring is damaged
- Test landline telephones to see whether they still work
- Test the pressure in water supply lines to identify any leaks
- Visually inspect for leaks in all plumbing lines
- Contact your insurance company or landlord if you discover damage
- If lightning struck on or near your roof, contact a roofing contractor to inspect your
roof for damage.
- If you discover damage to your home's electric, gas, or water lines, shut them off
at their main disconnects if possible and notify your utility provider and insurance
company.