Make-A-Wish grants 3-year-old local boy's wish for fire department-themed playset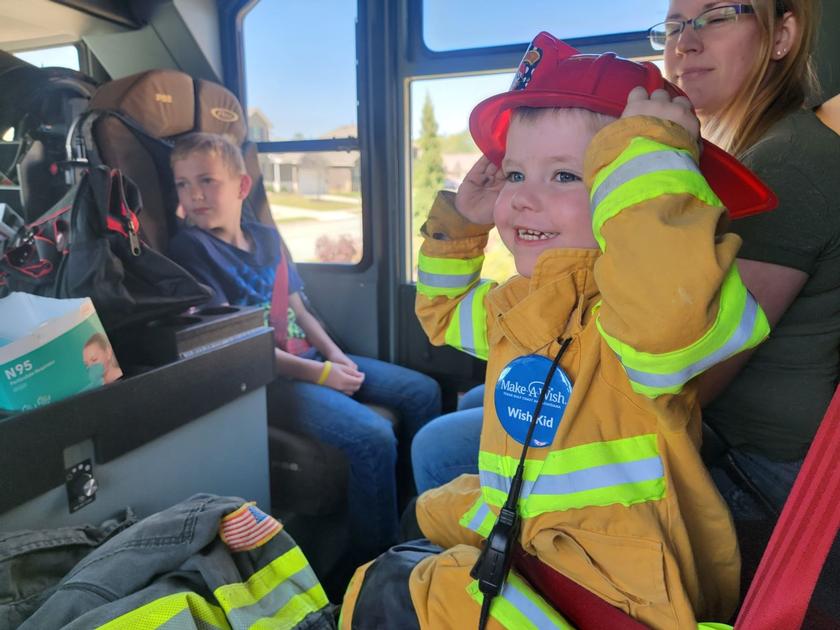 THE WOODLANDS, TX – Make-A-Wish Texas Gulf Coast and Louisiana is celebrating 3-year-old Carson's wish to have a backyard playset decorated to look like one of the firehouses in which he hopes to work when he grows up.

The rambunctious wish kid from Conroe enjoys spending as much time as possible playing outside with his siblings, so he is excited for the adventures they will have together on his new playset. Carson is fascinated by fire trucks and is determined to be a firefighter one day, even as he battles a blood disorder.

Recently, Make-A-Wish hosted a ribbon cutting for Carson's new playset at the family's home in Conroe. When describing his playset, Carson had a detailed blueprint of the final product, and architecture firm PDR – a longtime partner of Make-A-Wish – incorporated his vision into the final design. Community partner CertaPro Painters sourced the paint for the playset and donated the labor to have it looking as bright and polished as the fire trucks Carson watches go by each day.

Also at the event, Carson had the opportunity to meet some of his heroes as firefighters from Montgomery County's Station 97 surprised him by bringing an engine and equipment for him to explore.