/

/

Winter Wildfire Season Peaking in Montgomery County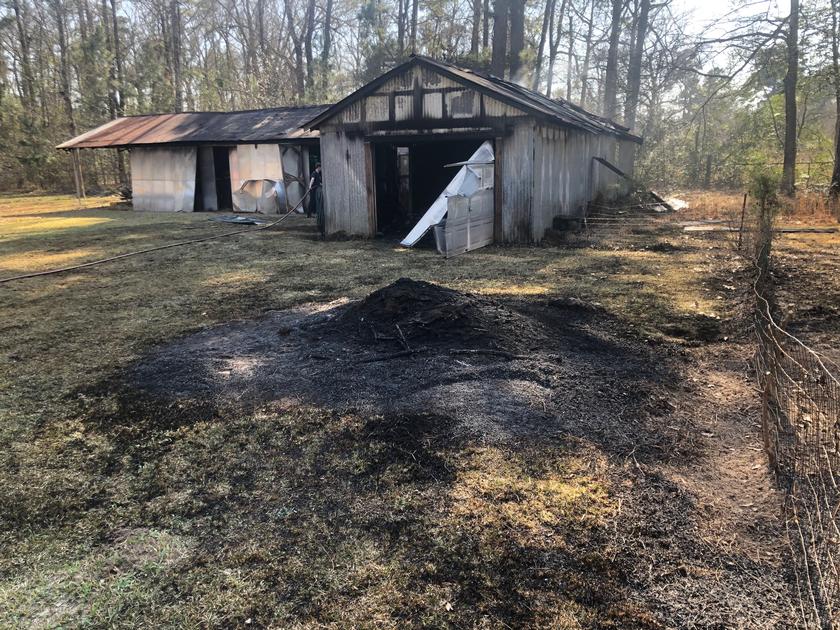 MONTGOMERY COUNTY, TX - A lasting effect of our recent winter storm has been the extension of our winter fire season in Montgomery County. Last month's snowfall and hard freezes killed the rest of the natural vegetation that had survived earlier freezing conditions, rendering it ripe for burning under the right conditions.
Montgomery County Firefighters respond to numerous wildfires this past weekend.
While the summer fire season can lead to an increased risk each day, our winter fire danger in Southeast Texas fluctuates daily dependent on weather conditions. This weekend saw the perfect combination of nice weather, coupled with breezy conditions and falling relative humidity after the passing of a cool front. Many local residents took advantage of the beautiful weather, getting a head start on their spring clean-up. Careless outdoor burning led to a number of wildfires both Saturday and Sunday, several of which spread to nearby structures. Montgomery County Firefighters responded to 8 structure fires this weekend, with at least 5 homes damaged as a result. Investigations are ongoing into the cause of the other three fires which damaged homes and outbuildings in unincorporated parts of the County.
Residents are encouraged to seek alternatives to burning for disposal of limbs and leaves they gather on their property. In addition, the burning of trash or rubbish is prohibited under state law in subdivisions or on less than five acre properties in Montgomery County. Violation is a Class C Misdemeanor and a citation carries a maximum fine of $500 plus court costs. Persons who cause a wildfire due to careless burning can be cited for Reckless Damage, also a Class C Misdemeanor, and could be held liable for damages in a civil court action.
Businesses may not burn anything on their property and land clearing debris may not be burned on the surface of the ground under state air quality regulations.
If you do choose to burn, first make sure that it is legal to burn in your area. Many cities and The Woodlands Township prohibit outdoor burning in one way or another. IF you do choose to burn consider the following safety tips.
• Keep your fires small and well away from structures
• Rake and clean leaf litter and straw down to dirt around the fire
• Have a water source handy
• Remain with your fire at all times until it is out
• Douse any coals or ash before leaving the area or going inside