/

/

The John Cooper Art Faculty Donate to TWAC To Bring Art Opportunities to Community
The John Cooper Art Faculty Donate to TWAC To Bring Art Opportunities to Community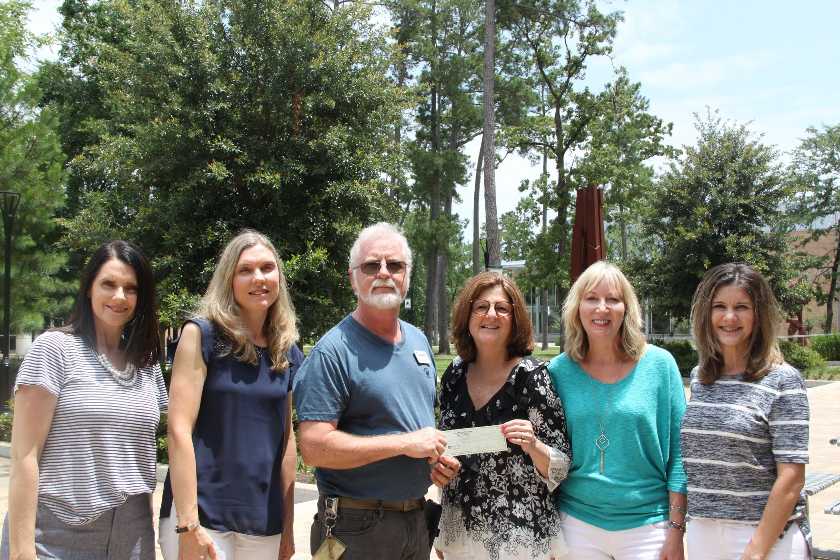 THE WOODLANDS, TX -- Visual arts faculty members at The John Cooper School are considered "artists-in-residence," because in addition to teaching, they are artists who work in a variety of mediums. Visual Arts Department Chair Bob Mosier and art teachers Jamila Musa-Carr, Karen Fearon, Lesia Streckfuss and Emily Taylor each contributed an original piece of art to a Silent Auction that was held in conjunction with The John Cooper School's Fine Arts Festival in April. The annual month of celebrating art in its various forms, is sponsored by the school's Fine Arts Council, and includes performing and visual arts with performances, exhibits and art-related activities.

Proceeds from the Faculty Art Silent Auction benefited Because Art Matters, the community and educational outreach arm of The Woodlands Arts Council (www.thewoodlandsartscouncil.org). The auction raised $970 to enable more students and residents in the area to be able to actively engage in the arts through programs provided through The Woodlands Arts Council.

"We believe in the importance of people being able to actively engage in the arts and are pleased to support the education and outreach efforts of this local arts organization," said Bob Mosier.