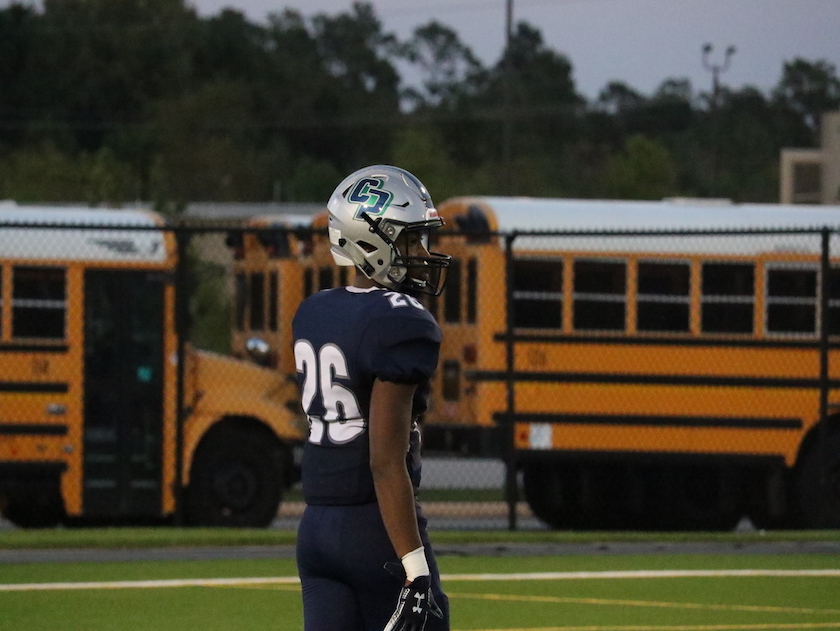 THE WOODLANDS, TX -- The 2018 season was a step in the right direction for College Park. The Cavaliers put together a six-win season after winning just once in 2017. However, it still wasn't enough to reach the playoffs for the first time since 2015. CP needed a win on the final day of the season to earn the last spot in but was overpowered in a 49-10 loss to Klein.

This season, as Cavaliers Head Coach Lonnie Madison has stated multiple times this offseason, the next step is making the playoffs. To do that, this year's more experienced team will need to build off of last year's progress without taking any steps back. The obvious change will be to finish strong in close games, something they didn't always do last season. However, that also means dominating lesser opponents for four quarters, not leaving any room for a slip-up. College Park's schedule sets them up for three opportunities to build momentum before back-to-back clashes with The Woodlands and Klein Collins.

The first opportunity will be when the Cavs take on Aldine Davis this Friday, August 30. Last season's meeting was all College Park. The Cavaliers rolled over the Falcons with a 31-0 road win. With the starting quarterback position still up for grabs, CP will need to lean on running back Quajon Charles, who went for 142 yards and two TDs in the previous meeting.

With an experienced defense led by linebacker Dylan Hazen, College Park fans at Woodforest Stadium should expect a repeat of last year's performance. If the team is focused and prepared to execute for four quarters, College Park should start the 2019 season 1-0. Prediction: College Park 38, Aldine Davis 3.

Friday's game will be an on-demand broadcast brought to you by The Woodlands Dental Group with replays sponsored by RE/MAX The Woodlands & Spring. Kickoff is scheduled for 7 p.m.