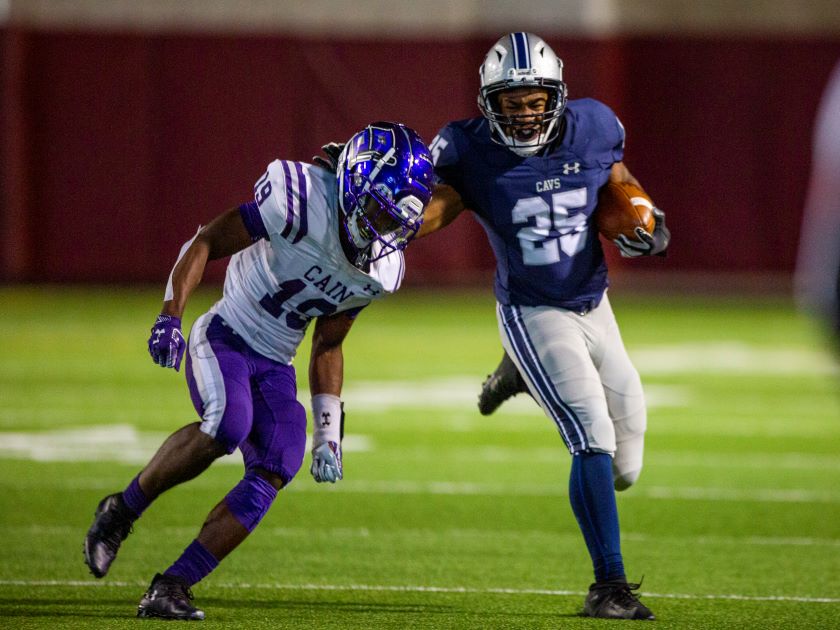 THE WOODLANDS, TX -- A week after nearly upsetting Klein Oak, College Park would get another chance to disrupt the District 15-6A standings late in the season. The Cavaliers came away with a 24-21 win on Friday night to put the Hurricanes' playoff chances in jeopardy.


Once again, the College Park defense put together a strong performance, but this time the offense provided the support needed to win the game. After College Park's Gabe Morgan and Klein Cain's Jaydon Blue scored the opening touchdowns, the Cavaliers defense got back to forcing turnovers as they did in the previous game. A fumble recovered in the end zone by Dylan Hazen would give CP a 14-7 lead in the second quarter. Kicker Andrew Lutz would add a 27-yard field goal to give College Park a 10-point lead going into halftime.
Cain's Luke Pardee would connect with Zach Ziefkas on a nine-yard TD pass to start the second-half comeback attempt. However, Alex Brigman's TD reception from Ty Buckmon restored CP's 10-point cushion.
The College Park defense would force two more turnovers in the 4th quarter to hold on for the close win. The Cavaliers improve to 3-4 in the district and will finish the season next Friday on the road at Klein.