/

/

The John Cooper School Fights Local Hunger at 15th Annual Empty Bowls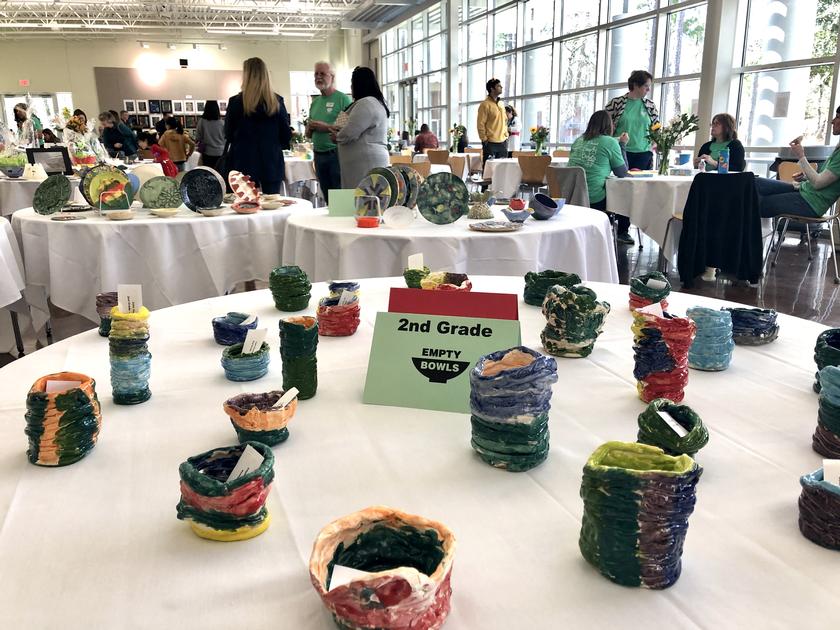 THE WOODLANDS, TX – The John Cooper School held its 15th Annual Empty Bowls Feb. 22 at the Student Center. The purpose: to raise money for hunger relief and incite local awareness of the cause. Proceeds of the event went to Interfaith of The Woodlands Food Pantry. In the last fifteen years they've raised over $100,000.

"It's great for the community, it brings people together, but mainly it makes people aware that there are people around here that do go hungry and that we need to do whatever we can to help them," said Jayla Ash Davis, retired art teacher and volunteer. She said that this event educates students and reminds community members that hunger affects our local area.

Attendees enjoyed a bowl of soup with bread for lunch. They were able to bid on items in the silent auctions, including, handmade ceramic dishes, 3-D printed bowls, photographs, sculptures, and gift baskets put together by school clubs.

A variety of kid's activities kept the little ones entertained with a slime station, button making, face painting, and seed planting within orange halves that they were then able to plant at home.

Grades K-5 along with other art students created colorful ceramic bowls. Attendees took home their favorite as a keepsake. "The thing about Empty Bowls is you go home with a bowl and it reminds you that there are empty bowls within the community, and that you helped to fill one," Davis said.