/

/

Montgomery County Sheriff's Office Tracks Down Theft Ring In Montgomery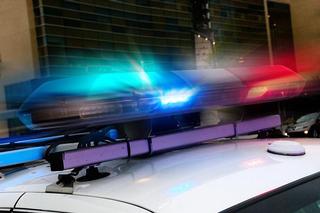 MONTGOMERY COUNTY, TX -- On April 10, 2020 at approximately 6:30 am the Montgomery County Sheriff's Office was dispatched to the area of Hall Drive South in reference to mail boxes all along the road appeared to be open and mail was strewn across the area. During the investigation, Deputies arrived at 10 Hall Drive North, Montgomery Texas and observed two men outside. One male quickly attempted to enter the home known to Deputies to be vacant at this time, and was stopped prior to stepping inside. As Deputies checked the home for their safety, several items including firearms, ammo, and tactical gear as well as items matching recent reports of theft in the area were found inside. A third male was also found sleeping inside.

As Deputies continued their investigation they determined the two trucks parked at this address were reported stolen- a 2003 White GMC reported stolen out of Houston PD and a 2002 Red Dodge Ram 3500 reported stolen out of Waller County. It was also determined that power was being stolen, and Entergy was called to the scene to conduct a full disconnect to the premises.

MCTXSheriff Detectives were called to the scene where they obtained search warrants and recovered the stolen property and stolen mail. It was determined that suspects had been collecting mail containing personal identifying information from mailboxes in the area, as well as suspected of at least three previous burglaries due to the items recovered. MCTXSheriff Patrol Deputies made contact with some of the victims of mail theft, and left contact information at the homes where potential victims were not present to determine their willingness to file charges.

This is an ongoing investigation and charges are pending at this time. No arrests have been made as of the time of this writing.

This investigation is an excellent example of the collaboration and teamwork between MCTXSheriff Patrol Deputies, Auto Theft Task Force and Detectives. We are proud of the hard work these Deputies continuously put in to keep our communities safe, and stop crime in its tracks.