/

/

CHI St. Luke's Health—The Woodlands Hospital Nurses Honor Florence Nightingale's 200th Birthday
CHI St. Luke's Health—The Woodlands Hospital Nurses Honor Florence Nightingale's 200th Birthday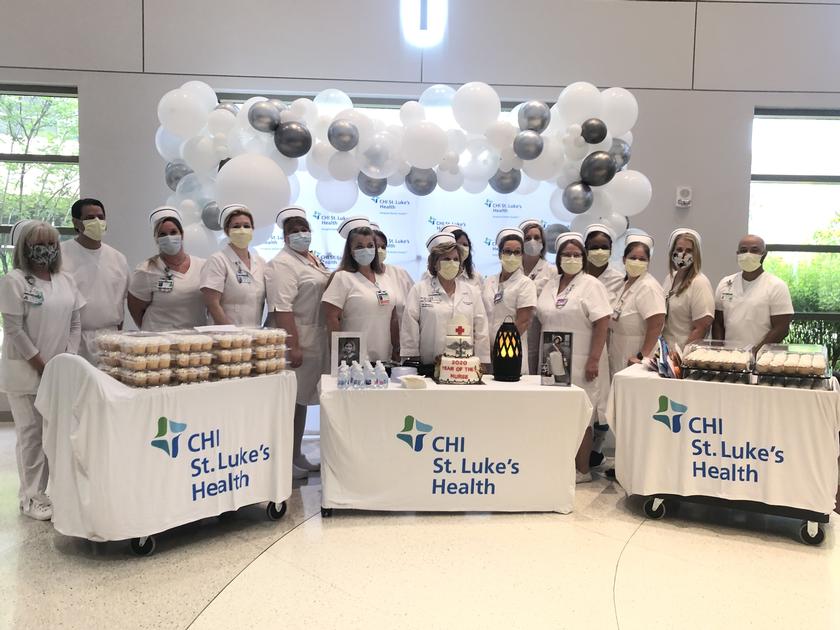 THE WOODLANDS, TX – CHI St. Luke's Health—The Woodlands Hospital nurses celebrated the 200th birthday of Florence Nightingale, the woman who is considered the founder of modern nursing. The Woodlands Hospital team dressed up for the occasion in traditional white nursing scrubs and honored Nightingale's legacy by sharing a few of her famous words before cutting a nursing-themed cake.

The World Health Organization (WHO) designated 2020 as the "International Year of the Nurse and the Midwife," in honor of Florence Nightingale's 200th birthday.

Nurses across the word are working tirelessly to care for patients and reduce the spread of COVID-19. The Woodlands Hospital is grateful for our nursing staff and the exceptional care they provide to patients, their families, and the community on a daily basis.