/

/

Recap of CISD Live Update August 6; First Day of School is Fast Approaching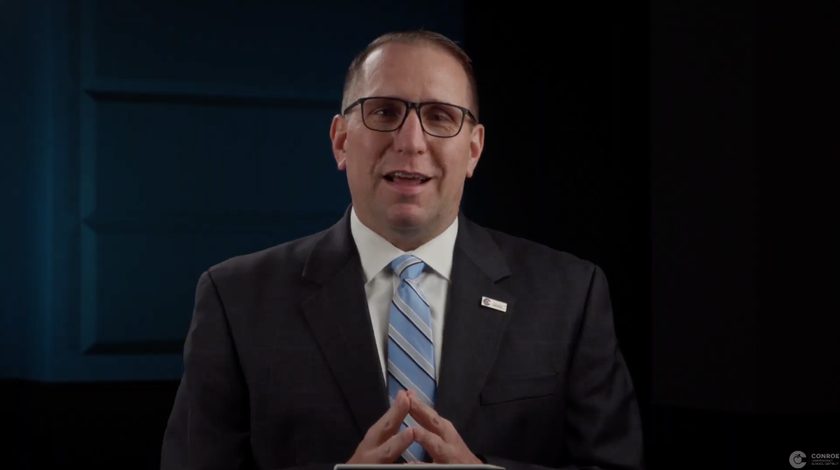 THE WOODLANDS, TX – "Our primary goals have not changed, protect our community and protect the school year," said Conroe Independent School District Superintendent Dr. Curtis Null in his live update August 6. The update was streamed on CISD's YouTube channel and can be watched in full, here.

Key Points:
• Montgomery County Hospital District shows that the number of active cases have gone down.
• Out of 8,500 CISD employees, 60 are currently at home in isolation, 47 are currently in quarantine, and 39 have currently confirmed positive for the Coronavirus. Cumulatively, 180 employees have isolated, 162 employees have quarantined, and 90 employees have tested positive. Cumulatively, 19 students have tested positive.
• CISD is creating a website that will share data in real time. Parents will be able to view how many teachers are absent/how many have been able to find substitute teachers, and how many positive cases have occurred on a campus in regard to employees and students.
• Once in-person learning begins, parents will be notified every time a new positive case is confirmed at their child's campus. If your child has come in close contact with that individual, you will be notified separately.
• CISD will perform contact tracing for those who confirm positive for the virus. It will consist of the following: a look into seating charts, bus seating, who the student sits with at lunch, and who the student is close friends with outside of school. This is all to determine who was in close contact with the individual student.
• Masks will be required for third grade and up. If data shows that pre-k through second grade teachers are becoming at risk, then masks may be mandated for those grades as well.
• Students must be counted present on the first day, August 12, or they will be un-enrolled from school, as per Texas law.
• Students can be counted present simply by logging into their LMS, Canvas or Seesaw. If your child hasn't logged in, you will likely get a phone call from the school to confirm that they are present.
• Students can login later in the day to accommodate family's schedule. They will be able to access a recorded version of their class lessons.
• There will be a help desk to assist with Canvas, Seesaw, Parent Access, or Student Access. Beginning August 10, it will be available weekdays from 7:30 a.m. to 9:00 p.m. by email (help@conroeisd.net) or phone (936-709-7658).
• Curriculum is certain to be fair with no student, either in-person or online, having an advantage. Online exams will be proctored.
• Zoom is the chosen platform for online student-teacher interaction. CISD purchased a zoom license for every teacher to ensure security.

Important dates:
• Aug 10 – all student schedules will be made available.
• Aug 19 – students with the most significant learning needs will be invited back to in-person learning. Dyslexia services will be held two days a week.
• Aug 26 – PPCD, Pre-K and first grade will be invited back to in-person learning.
• Aug 31 through Sep 3 – Grades 2-12 will attend in-person learning on ONE day only (broken up alphabetically by last name) for the opportunity to learn new rules and procedures. Aug 31 = A-C, Sept 1 = D-J, Sept 2 = K-Q, Sept 3 = R-Z.
• Sept 8 – Extracurricular activities begin.

For further information, visit CISD's website.