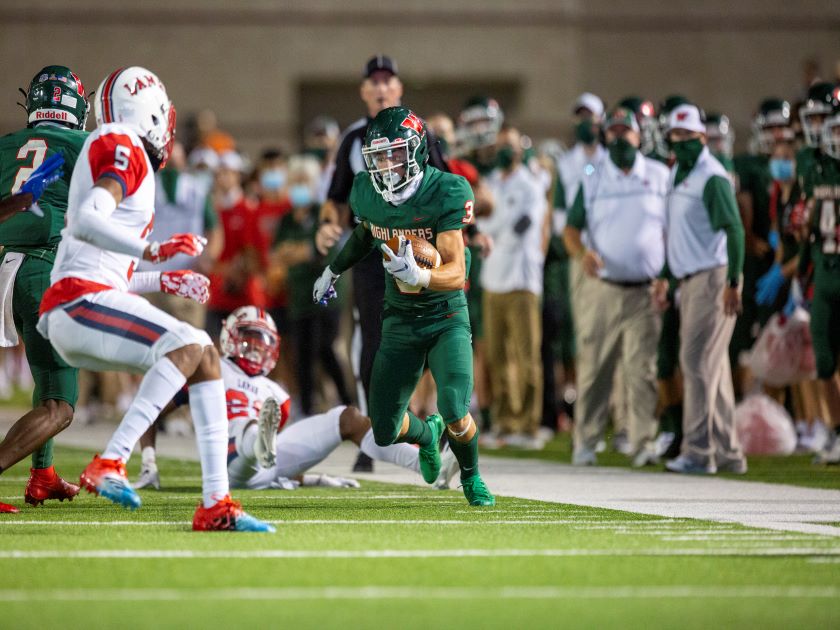 THE WOODLANDS, TX -- Friday night's game between The Woodlands Highlanders and the Hightower Hurricanes at Woodforest Bank Stadium should be one of the best games in the Houston-area this week. Two top 50 teams in their respective classifications will face off for the first time since their four-straight meetings from 2010 to 2013. The Highlanders lead the all-time series with a 4-0 record against the Hurricanes.

There will be a lot of eyes on this game because of the talent on the field, but also because these teams just haven't been much at all so far in 2020. Many teams in the 5A and 6A classes will be playing their third or fourth games of the season this week. Hightower (0-1) and The Woodlands (1-1) have only played three games combined so far this season. Both teams haven't played since October 2, when the Hurricanes were beaten 37-28 by Westfield and the Highlanders defeated Lamar 40-14.

Hightower went step for step with the 6A state semifinalists, Westfield, in their opening game of the season. The Hurricanes had a 28-24 lead at one point in the third quarter, showing they're built to compete with anyone. Hightower QB Ja'Kolby Longino passed for 140 yards and two TDs. He also added another TD on the ground. RB Charles Shelling led the way with 152 yards on 30 carries.

The last time we saw the Highlanders, they had a well-rounded performance in the win over Lamar. WR Ben Ferguson was the leading pass catcher with 76 yards and a score. The running game was also effective with a running back committee. Jobarre Reed led the way with 50 yards and two TDs.

Hightower and The Woodlands are two good programs that know how to win. Expect this game to be a close one. Prediction: The Woodlands 31, Hightower 27

This game will be a Woodlands Online Livestream sponsored by Hal Watson A/C and Team Sinisi Real Estate. Kickoff is scheduled for 7 P.M.