/

/

Recap CISD Live Update January 26: COVID vaccine, bond info, and important events for class of 2021
Recap CISD Live Update January 26: COVID vaccine, bond info, and important events for class of 2021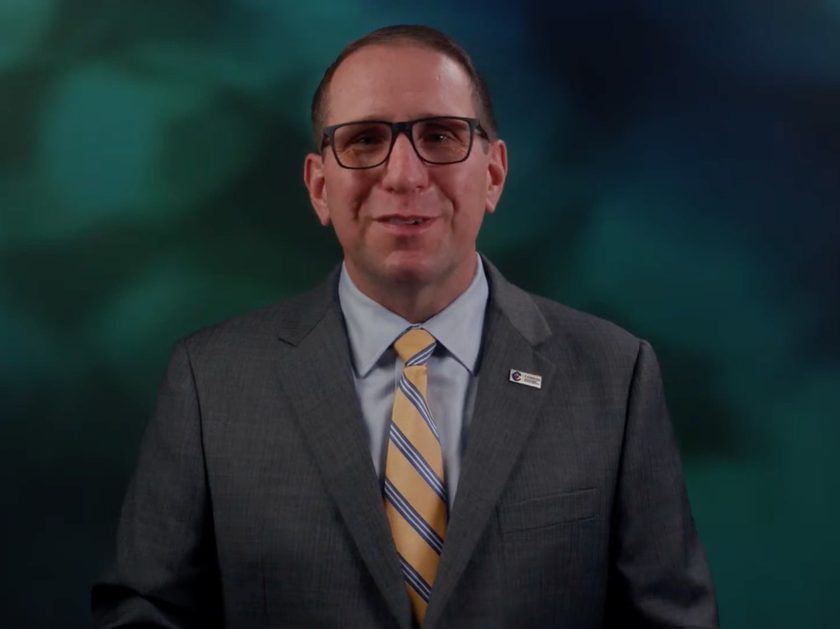 THE WOODLANDS, TX -- "We don't want to just quit doing these [live updates] because we're no longer in crisis mode," said CISD Superintendent Dr. Curtis Null at the open of CISD's Live Update January 26. "We want to keep this dialogue and keep this open conversation moving into the future."

A Summary of What Discussed:

• CISD is still growing as a school district. Today's enrollment was 65,117
Students. They have grown by almost 400 students, just since they returned back to school in January.

• Of those over 65,000 students, about 82% are now in person learning, leaving 18% in virtual education.

•Dr. Sims, the chief doctor for our whole county, and a parent in conroe ISD, talked about how important it is that the school district remains open. "It's healthy for kids to be in school, it's good for them educationally to be in school, it's good for them mentally to be in school and have those interactions and at the same time, we know that when we're closed, there tends to be more activity outside of the school day. And when that happens, then we see cases rise and that that turns into a problem. So it's good for us to be open."

• "Coming out of the Christmas break, we really saw numbers skyrocketing not only in the county, but also within our school district. And that was worrisome, and I wasn't sure what the end result of that would be, but we've actually seen a plateau now. So I'm very hopeful that we've seen the worse, we're going to start to see a decrease. We've seen it ever so slightly. But we have to continue to do all the right things to help make that happen."

• CISD apologizes for their staffing shortages due to employees having to quarantine.

• "If it's possible for your student to be a car rider for a week or two, well, we can get our numbers back under control. That helps everyone in the system because some people don't have that as an option, they have to have the buses running. And so we want to make those available for all that really need them."

• CISD now owns a testing system that allows them to test their employees when they're symptomatic. "We can know quickly if they're positive or not, [which] allows us to make sure that we don't have sick people coming to work in our buildings."

• CISD continues to partner with our hospitals and local health agencies to work on getting vaccines available to their employees. "we will not be providing vaccines either to our employees or to students, but we try to be kind of that conduit between our employees and these health care providers that will have vaccines to help get those to them quickly."

• CISD nurses and athletic trainers who chose to receive the vaccine have now been vaccinated.

• Vaccines will not be legally required for employees or students.

• Class of 2021 Gradutation schedule is now avaialabe - Follow this link to view them.

• Traditional prom is not looking promising. "The principles are all working with student leadership and your building. So seniors, I would encourage you to talk to your principal, talk to your senior leaders, your class officers, your student council. They're having conversations with your principal to talk about what are those options."

• Bond updates on construction were discussed, including New Campuses & Additions, Campus Renovations, Safety & Security, and Needs of District Support Services. Skip to timestamp 28:43 in the video for detailed bond information.

• CISD Board meetings are streamed live and archived on their YouTube channel – feel free to watch!

• "Every year we have safety and security updates that we do. This includes things like kind of fortifying our front entryways with bulletproof film. It includes radio communications updates, so that our staff can communicate via walkie talkie, but also first responders can communicate if they're in our buildings and need to use internal antennas in our buildings. And includes fire alarm updates and fencing and new cameras in buildings. And this is work that as we work through this bond program, will touch every single building in the district. And so we thank the board for approving that. And that work will be done over the summer as well."

• It is unclear whether or not virtual learning will be offered next year, as it is, "really a state decision."

Watch the full CISD Update here.

Visit CISD's website for more info.