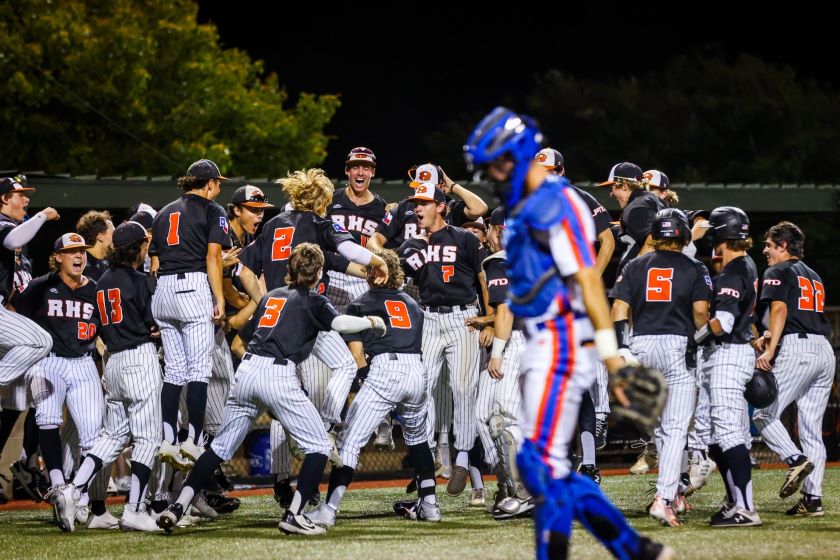 BRYAN, TX -- The Grand Oaks Grizzlies struggled Thursday evening against the Rockwall Yellowjackets in Game One of the Region II-6A semifinal series. The Grizzles were shut out 7-0.

Rockwall scored the first run of the game, and it was the only run until the sixth inning. The Grizzlies had a tepid night at the plate. They had a bevy of groundouts and flyouts in the loss. The Grizzlies recorded just two hits on the day, as Jace Farnsworth and AJ McCrady both had a single for the Grizzlies. The Yellowjackets scored three runs in both the sixth and seventh inning to secure the victory.

Three pitchers took the mound for the Grizzlies. Cole Whorall (5 IP, 1 H, 3 SO) earned the start after not pitching for the last two weeks. In five innings of play, Whorall allowed one hit. Carson McElroy (1 IP, 6 H, 1 SO) took over in the sixth, and then Connor McElroy (1 IP) for the seventh. The story of the night was too many base runners allowed. Out of the three pitchers, there were a combined nine walks.

The Grizzlies are scheduled to play Game Two of the series at Blue Bell Park on Friday at 7 p.m.