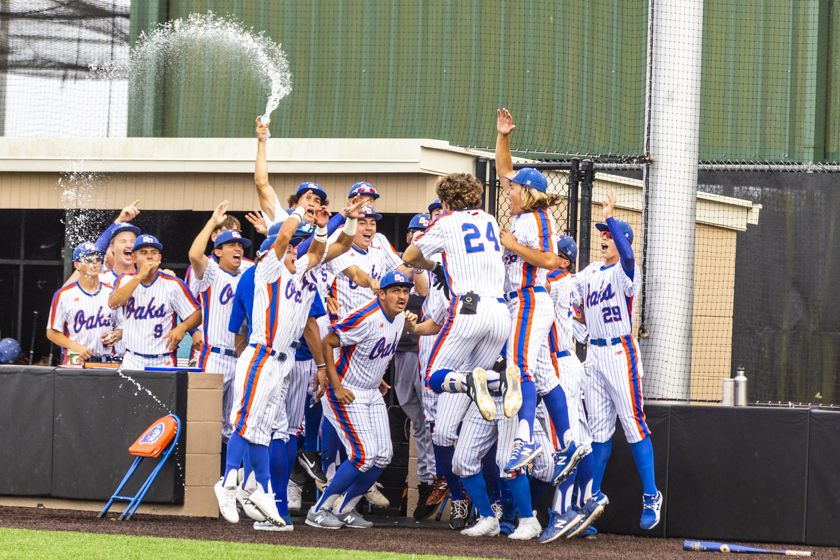 THE WOODLANDS, TX -- In year one of their first 6A season, the Grand Oaks Grizzlies have put together a phenomenal year that includes a District 13 championship and a playoff run that has now reached the UIL Region II Semifinals.

The Grizzlies are coming off of a memorable sweep of The Woodlands in Round 3 that brings them to a Round 4 matchup with the Rockwall Yellowjackets. Rockwall is the champion of District 10 and has yet to drop a game in the playoffs. Grand Oaks has outscored their playoff opponents 46-19, while Rockwall outscored their playoff opponents 48-21.

Here are the game times and locations for the three-game series:

Game 1: Thursday, May 27 at 7:30 p.m. @ Nutrabolt Stadium (Brazos Valley Bombers)

Game 2: Friday, May 28 at 7:00 p.m. @ Olsen Field at Blue Bell Park (Texas A&M)

Game 3: *If Necessary* Saturday, May 29 at 2:00 p.m. @ Olsen Field at Blue Bell Park (Texas A&M)

The winner advances to the Region II Final to play the winner of Tomball and Rockwall-Heath.