/

/

Feeding the soul – The Woodlands High School's Diversity, Equity & Inclusion Club holds food drive
Feeding the soul – The Woodlands High School's Diversity, Equity & Inclusion Club holds food drive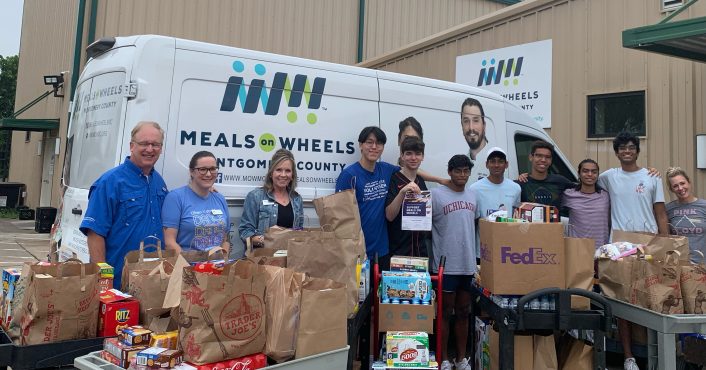 THE WOODLANDS, TX – Last September, Kevin Pan, a senior this upcoming year at The Woodlands High School, was inspired to form a new club on his campus: The DEI (Diversity, Equity, Inclusion) Club. He, along with several of his classmates, got the sponsorship of TWSH Chinese teacher Jihua Jiang.
Meals on Wheels Montgomery County benefits from the dedication of local students
"I'm a big believer in diversity," said Pan, who is also the club's current president. "We thought we'd found a club to promote it and reach into the community."
As its first major service project, the club recently organized a food drive for Meals on Wheels Montgomery County. Kevin's love for his grandmother and self-professed 'soft spot' for the elderly prompted the project, where nearly 40 club members were inspired to help the community's older population by helping ensure they were fed. The club members were resolved after seeing the positive reactions and impact they could make as high school students.
The club raised several hundred meals for homebound seniors, and subsequently delivered all the donated items to Meals on Wheels, where they were given a very informative tour of the organization's facility and kitchen.
"We would like to continue this and expand our initiative to further support Meals on Wheels as part of our community outreach activities," said Pan. He proudly points out the other activities the club has conducted – including potluck meals that highlight the cuisines of different countries as well as monthly cultural presentations – and has affirmed that many more programs, projects, and services are on the horizon for the new year.