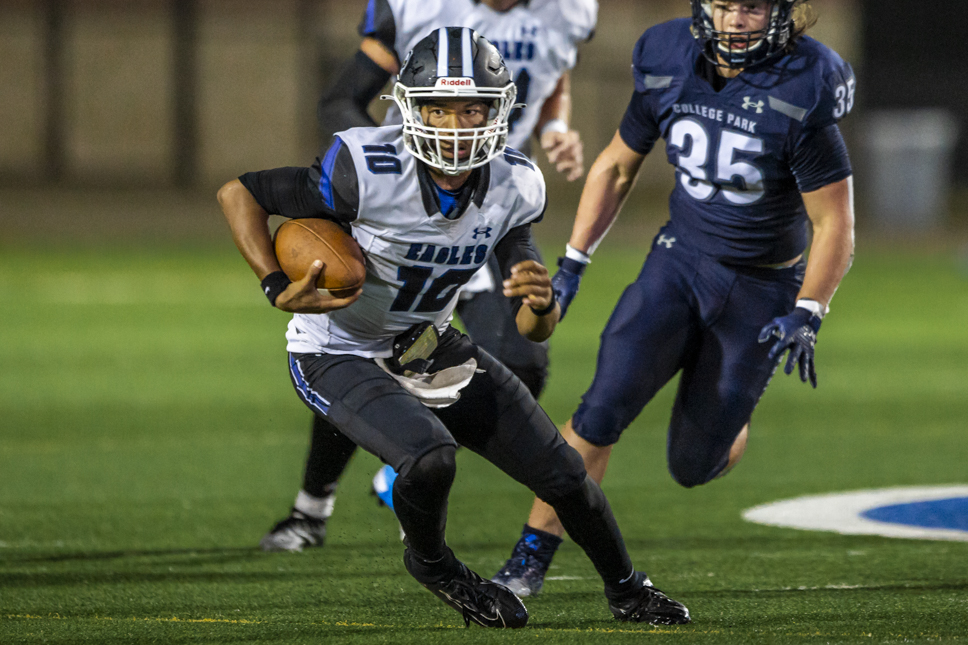 THE WOODLANDS, TX -- New Caney, who is first in the district, faced College Park on Friday night at Woodforest Bank Stadium. This is a must win for College Park with the additional other factors for them to be considered a contender in the playoff race.

Riddled with rain and cold wind, the first half went on with miserable conditions. New Caney's running game was immediately shut down by College Park's defense which ranks up there with the best in the district.

Having to find a new way to move the ball, New Caney looked to quarterback Nehemiah Broussard to use his running abilities and rush through College Park's defensive line.

These new tactics would work for New Caney as they posted up 27 points against the College Park Cavaliers.

College Park would try to chip away at their lead with a couple of interceptions and forced fumbles but fell short scoring only 17 points against the new 13-6A powerhouse.

New Caney will go on to face Caney Creek in their final game of the district season while College Park will take on Conroe at Moorhead.