/

/

Conroe ISD to Hold Professional Job Fair April 1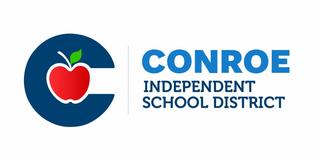 MONTGOMERY COUNTY, TX -- Conroe ISD will hold its annual Professional Job Fair Saturday, April 1, from 9 a.m. to noon at Grand Oaks High School.

Registration is now open at https://apps.conroeisd.net/jobfair/register.aspx.

In order to attend, each applicant must be fully certified by the Texas Education Agency (TEA), have submitted a current professional Conroe ISD application, and have registered for the Conroe ISD Professional Job Fair.

Applicants who are not completely certified by the TEA, but are still eligible to attend, must meet one of the following exemptions:

• Alternative Certification Program (ACP) candidates who have taken and passed all required TExES exams and can provide a Statement of Eligibility from their ACP program.

• Students in teacher preparation programs who are currently completing their final student teaching semester, who have taken and passed required TExES exams, and who are awaiting recommendation by their teacher preparation program.

• Out-of-state certified candidates who are completing the process of obtaining certification in Texas.

Conroe ISD, the largest employer in Montgomery County, has been rated by Niche as the Best Place to Teach in the county in 2023, one of America's Best-in-State Employers for Texas by Forbes in 2022, as well a Top Workplace by the Houston Chronicle in 2021.

The Professional Job Fair is for certified teachers, school counselors, librarians, administrators, SLPs, LSSPs, diagnosticians and registered nurses. To be considered for other positions, such as clerical/secretarial, instructional aides, police, transportation, child nutrition, or custodial maintenance departments, please see the current job postings online at conroeisd.net and complete the application process.