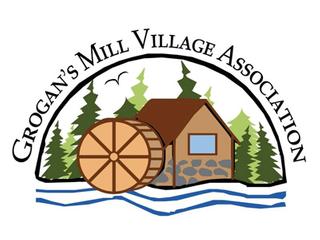 THE WOODLANDS, TX – The Grogan's Mill Village Association today announced that the strip centers and the site of the former Randall's store in the Grogan's Mill Shopping Center at S Millbend and Grogan's Mill have been acquired by the Howard Hughes Corporation.

Members of the Howard Hughes Organization met with the store owners in the shopping center recently to brief them on their situation. "From our discussions with the store owners today, they seem comfortable with what they have heard," said GMVA in a statement.
.
The Woodlands Farmer's Market has been a longstanding weekend event at the center, with vendors now wondering what this acquisition might mean for the future of the market. Representatives from the Howard Hughes Corporation released the following in response:

"HHC has acquired the in-line retail and grocery anchor component of the Grogan's Mill Village Center. This totals approximately nine acres. We recognize the importance of the Farmer's Market to the community and want to be part of the solution to enhance the center. At this time, we do not know what this will entail but will share details as plans are made."

With an obvious vested interest in this development, representatives of the Grogan's Mill Village Association will be receiving updates from Howard Hughes.

"In addition to the market, we are interested in knowing their development plans, timing, and what can be done to assist our existing merchants in the center. In our prior meetings with Howard Hughes, we have been impressed by their desire to maintain the quality standards we are accustomed to living with in the Woodlands," said the association in a statement.

Woodlands Online will provide updates to this story as needed.