/

/

/

Senior Player Recognition 2023
Senior Player Recognition 2023
By:
HTX Soccer | Published 06/01/2023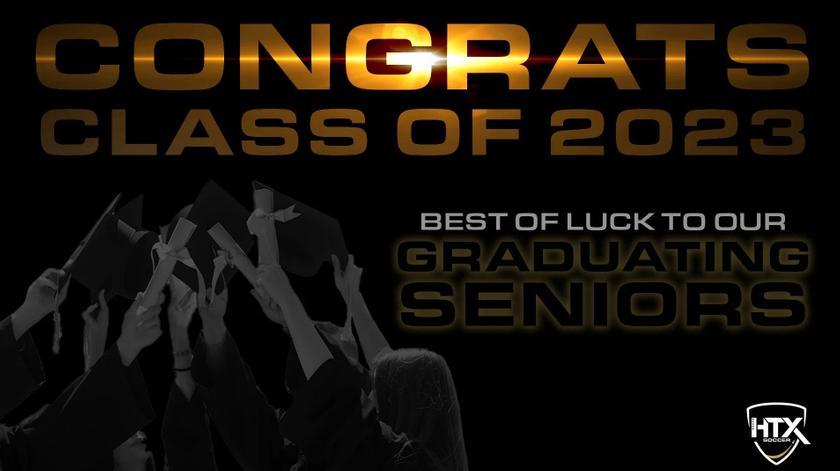 HTX Soccer is thrilled to congratulate over 140+ of our talented players who will be graduating this May / June and heading off to college. It is with immense pride that we congratulate them on their hard work and dedication, and we cannot wait to see them continue to excel in their future academic and athletic endeavors.
We would also like to recognize those 75 + players who will be playing soccer at the collegiate level. These individuals have demonstrated outstanding skills, commitment, and passion for soccer throughout their time with our club, and we are honored to have played a role in their development. Congratulations to each of you, and we look forward to following your success on the field!
"The players have worked tremendously hard both on and off the field to get this opportunity," said Simon Boddison, Director of Soccer Operations | College Center Director. "The admission and recruitment process continues to be more vigorous and there's so many variables that go into what school a player chooses as an incoming freshmen. We look forward to following their progress in the coming years and celebrating their academic and athletic accomplishments as student-athletes in college."
In addition to those pursuing their athletic dreams, we would also like to recognize these individuals have proven themselves to be not only exceptional athletes, but outstanding students. We have no doubt that they will continue to make us proud as they pursue their academic goals.
"Having an opportunity to pursue a degree is a wonderful opportunity that is not offered for everybody in life," said Dave Dengerink, Academy Director. "The admission standards and competition to be accepted into schools across the country continues to increase on a yearly basis. The players have worked tremendously hard to earn this opportunity and I wish them the very best in both their academic and athletic endeavors."
We would also like to extend our heartfelt thanks to the coaches, families, and supporters who have played a role in helping these players achieve their dreams. Your dedication and support have been instrumental in their success, and we are grateful for all that you have done.
"I would like to thank all the parents, family members and coaching staff that have supported our players through this long and exciting process," said Randy Evans, South Director. "I want to wish every success to all the players and their respective families."
Once again, congratulations to all our senior players. We wish you all the best as you embark on this exciting new chapter.
The College Center Program is brought to you by:
Articles by Month of Posting