/

/

/

Hunter Family Orthodontics Partners with Breast Cancer Awareness Campaign
Hunter Family Orthodontics Partners with Breast Cancer Awareness Campaign
By:
HTX Soccer | Published 07/18/2023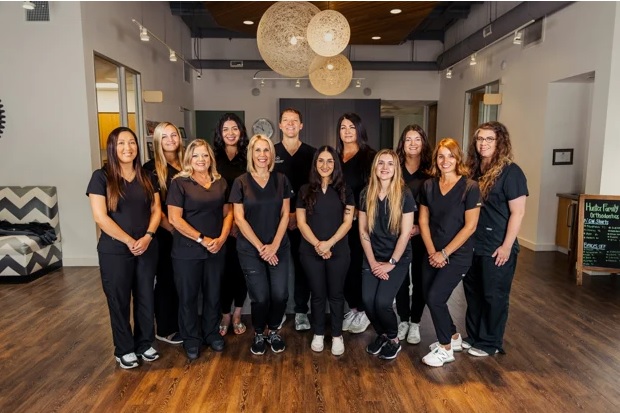 HTX Soccer is excited to announce that its annual Breast Cancer Awareness Campaign led by the Girls Academy will be brought to you by Hunter Family Orthodontics. In September and October, an exclusively designed Breast Cancer Awareness shirt will be available for purchase to all members, their families, and supporters. The money raised will support the Girls Academy Program, with an annual donation to In The Pink of Health / Memorial Hermann Foundation.
All players are encouraged to wear their shirt during the first training session of the week and throughout October's pre-game warm-ups to coincide with International Breast Cancer Awareness Month.
"It is such an honor and a privilege to be a part of the Breast Cancer Awareness campaign with HTX Soccer," said Dr. Ross Hunter of Hunter Family Orthodontics. "The players do a fantastic job of raising awareness throughout the month of October in our community. My mother is fortunately a breast cancer survivor, so it brings me great joy to see all the pink shirts being worn by the athletes, knowing that a part of the proceeds go towards finding a cure!"
"We are grateful to these young athletes for raising funds to help those struggling with ovarian and breast cancer," said In the Pink of Health co-chair Michelle Leary. "Statistics show that many of these young women will be faced with a loved one battling these diseases in their lifetime and it is so encouraging to witness their compassion and support at such a young age. We are all in this together and we are so grateful for this continued partnership with HTX Soccer."
"On behalf of the club, I would like to personally thank Dr. Ross Hunter and Hunter Family Orthodontics for renewing their support for this year's Breast Cancer Awareness campaign," said Simon Boddison, Director of Soccer Operations. "It's a program that continually grows each year and has become a very important part of our annual club programming. We look forward to working with Hunter Family Orthodontics over the next 12 months as we elevate our joint support for this very worthy cause."
Clinic Contact Information:
Email: info@hunterfamilyortho.com
Phone: (281) 298-0000
Address: 6704 Sterling Ridge Dr. Suite B, The Woodlands, Texas 77382
If you would like to support and partner with the Breast Cancer Awareness Campaign, please contact Simon Boddison, Director of Soccer Operations at sboddison@htxsoccer.com
Articles by Month of Posting