/

/

/

Houston Youth Cup 2023
Houston Youth Cup 2023
By:
HTX Soccer | Published 08/22/2023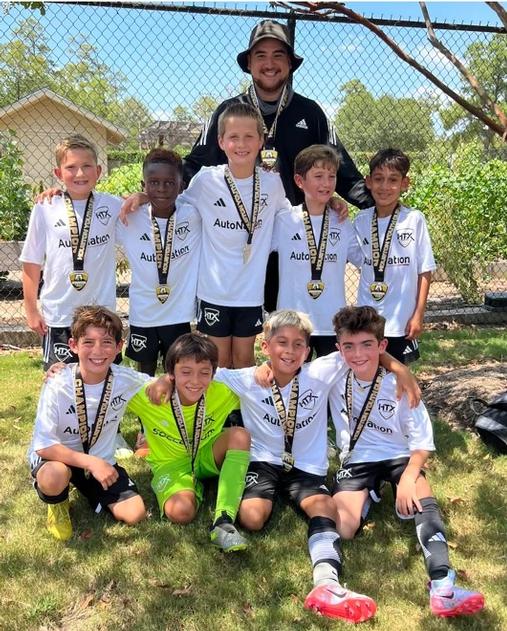 The annual Houston Youth Cup 2023 allowed teams to continue their pre-season preparations this weekend and raised substantial financial funding ($90K+) to support the club's scholarship fund. Since 2005, this scholarship event has raised over $1.3 million, allowing the club to assist around 125 families per year to play youth soccer.
This year's tournament featured over three hundred U9-U19 boys and girls teams from all across the region with matches taking place at eight sites in The Woodlands, Conroe and Tomball areas. The GotSport ranked event allowed each team a minimum of three games over the course of the weekend along with two game scrimmages for certain age groups.
"Thank you to all the teams, coaches, managers, volunteers, referees and sponsors for all their support of the tournament," said Stuart Taylor, Tournament Director. "It's the effort from everyone involved that makes this event a great option for teams looking to get a head start prior to their league play."
Special thanks to our facility partners The Woodlands Township, Conroe Parks & Recreational, School of Science & Technology, Concordia Lutheran High School, Woodlands High School, and Stampede Sports Complex. This pre-season tournament for the area brought an estimated 20,000 spectators to the local community, providing a large economic boost to local hotels and businesses. The club would like to thank On Location for facilitating the hotel accommodations for the visiting teams, Memorial Hermann for their athletic training support and Fine Designs for their on-site apparel production.
"Through our partnership with The Woodlands Township, City of Conroe and our other facilities, the club has the necessary resources and facilities to help make this event a tremendous success," said Simon Boddison, Director of Soccer Operations. "Continuing to host events throughout the year helps us reach three important objectives - providing competitive environments for our players to develop; raising much needed financial revenue for our internal scholarship program; supporting the local community."
Tournament Information 2023 - 24
Articles by Month of Posting