/

/

/

Best Books on Organization and Productivity
Best Books on Organization and Productivity
By:
Amazing Spaces Storage Centers - Woodlands/Shenandoah | Published 08/28/2023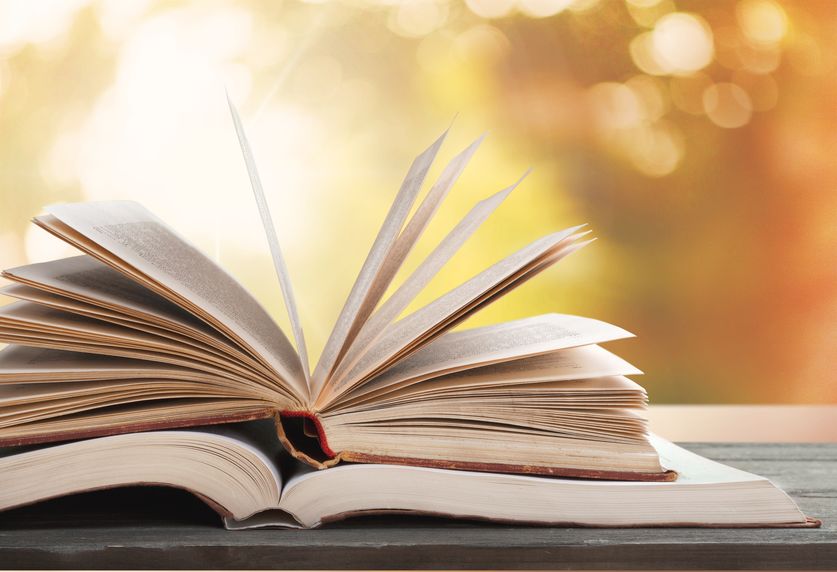 Have you been searching for the best books on organization and productivity so you can better organize your life and motivate yourself to be more productive? It can be tough adopting new healthy habits, especially when it feels like you're not getting any immediate positive results.
Sometimes life can get too hectic. It's hard to find a routine that fits with all of your other priorities or helps improve your productivity. Never fret; you are not alone in this seemingly endless cycle. Home organization, and on the same token, life organization, is not something that you'll be able to conquer in a single day.
Committing to a plan and learning new methods of productivity and organizational skills will help you achieve the sense of fulfillment that you've been missing. If you're anything like us, you've considered purchasing half a dozen different organization and productivity books, only to get overwhelmed with the options.
There's a massive selection of books covering topics in organization and productivity, but here are five of our favorites!
The 7 Habits of Highly Effective People: Powerful Lessons in Personal Change By Stephen R. Covey
If you're like a majority of people, it can often be hard to find the motivation to live life effectively and work towards success. All too often, we find ourselves distracted by life's curveballs and not on course to our goals.
Covey introduces simple things that anybody can do in order to navigate their life correctly. He teaches you how to be more effective in areas like business, awareness, relationships, and spirituality. Implementing Covey's model in the book to every aspect of your life is proven to foster better organization and productivity.
Each year, the Amazing Spaces team reads a book about growth and development. The 7 Habits of Highly Effective People was the book that launched our company-wide book club. Our team wholeheartedly believes this is one book that should have a permanent place on your bookshelf. Since reading this book, members of our A-Team have taken on more productive lifestyle habits.
Mindset: The New Psychology of Success By Carol Dweck
World-renowned psychologist Carol S. Dweck, Ph.D., discovered, after decades of research, a groundbreaking idea on the power of mindset. She expands beyond school, work, and sports to describe two mindsets: fixed and growth.
Fixed Mindset are those who believe that their abilities are fixed, while those in a Growth Mindset believe that their abilities can be developed. Dweck introduces a phenomenon that guides people toward adopting a deeper growth mindset and motivating those you lead, as well as yourself!
The Amazing Spaces team was first introduced to Dweck at the Global Leadership Summit. She is a powerful speaker. If you need a jolt of motivation infused into your day, we highly recommend you check out Carol Dweck's TED talk about the power of believing you can improve.
The Life-Changing Magic of Tidying Up: The Japanese Art of Decluttering and Organizing By Marie Kondo
The past year has been chaos and filled with opportunities to improve our organization at home. Have you found yourself overwhelmed managing both work and home at the same time? Amid the accumulating work papers, piles of laundry, and keeping the family's non-essential items out of the living spaces, trust us, you are not alone!
Japanese cleaning consultant, Marie Kondo, shares her expertise on tidying and simplifying your home in a way that leaves you feeling happier. Her unique room-by-room organizational tactic has proven lasting results with her clients. Kondo's detailed guidance promotes keeping only items in your home that "spark joy". This book will help you clear your clutter and inspire a motivated mindset.
If you're just getting started down the path of home organization, this is the book to read. The easy-to-follow tips will have you on the path to a cleaner room and clearer mind. If you've already read this book, make sure you check out Kondo's second book, Joy at Work: Organizing Your Professional Life. In her second book, Kondo teams up with Rice University professor Scott Sonenshein to help bring that same sense of clarity to your workspace. Trust us, it's absolutely life changing!
Getting Things Done: The Art of Stress-Free Productivity By David Allen
Coach and management consultant, David Allen, shares his revolutionary methods for a stress-free work life. His guiding premise that our productivity is directly proportional to our ability to relax. Taking the time to clear your head of worries will help you unleash your creativity, potential and motivate you to get more done.
Pick up the pace by following Allen's tips on re-assessing goals, planning projects, and overcoming feelings of anxiety. A refreshing aspect of this book is how Allen outlines how to set and achieve your goals without wearing yourself down. Far too often, we get pumped and motivated while reading, only to see all habits crash due to burnout. Find a way to sustainably improve your productivity and get things done!
The Power of Habit by Charles Duhigg
Why is it so easy to adopt the habit of eating ice cream before bed and so hard to adopt the habit of working out each morning? In his book, Duhigg outlines the science behind good and bad habits to help you learn how to commit to and adopt the right habits.
Within this fascinating book is a look at the neuroscience behind how habits work and so readers can then apply this understanding to their own lives. We think the most fascinating part of this book is Duhigg's insight in the mind of a gambler; we can't wait to hear what you think!
As we all work hard to become more organized and productive, we hope these book suggestions inspire you as much as they have us! Here's to an amazing and less cluttered life!
What are your favorite books on getting organized and books on being productive? Have you read any of the suggestions outlined above? Let us know!
Articles by Month of Posting