/

/

/

Stair Warehouse Reviews
Stair Warehouse Reviews
By:
Stair Warehouse | Published 09/13/2023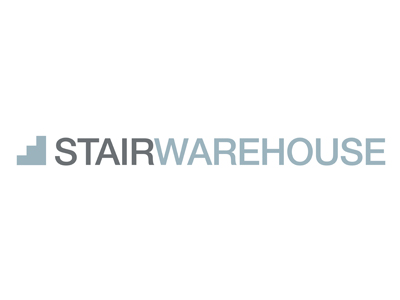 Elevate Your Home with Premium Stair Components
Your staircase is more than just a functional element; it's a crucial design feature that adds character to your home. For over twenty years, Stair Warehouse has been the preferred choice for homeowners, contractors, and designers seeking top-tier stair components to elevate their spaces.
Unparalleled Customer Satisfaction
With a track record of serving over 50,000 contented customers across two decades, Stair Warehouse has established itself as a paragon of exceptional customer service. Our commitment to our customers extends beyond mere transactions – we take pride in providing comprehensive support at every stage. From aiding you in selecting the perfect items to ensuring prompt delivery, our dedication to your contentment is unwavering. But don't take our word for it; delve into the myriad of positive testimonials and Stair Warehouse Reviews penned by real clients who have encountered our exceptional service firsthand.
Exquisite Quality for Your Home
Your staircase and railing system should not only harmonize with your home's aesthetics but also prioritize safety. At Stair Warehouse, we offer a collection of premium stair components that enable you to craft a stunning and durable stair banister. Our selection comprises:
Iron Balusters: Meticulously designed with precision and grace.

Stainless Railing: Crafted from 304 and 316-grade stainless steel, ensuring enduring finishes, strength, and resilience.

Wood Handrail: Manufactured using the finest furniture-grade hardwoods and superior construction techniques.

Newel Posts:

Robust yet elegant, these posts add a touch of sophistication.

Wood Balusters: Embracing a timeless and classic design, they exude elegance.
Our unwavering commitment to quality guarantees that your staircase not only exudes beauty but also remains resilient over time.
A Plethora of Options
We recognize the uniqueness of every home. Thus, our assortment encompasses a diverse array of stair components sourced from various reputable manufacturers and importers. Many of our wood stair parts are proudly made in the USA. Our range encompasses:
Modern Handrails

Newel Posts

Box Newel Posts

Balusters/Spindles

Treads and Starter Steps
For those inclined towards a modern rail system, our lineup features a complete range of Modern Stair Railing Parts, forged from Stainless Steel suitable for both interior and exterior usage. Dive into our innovative Stainless Lighted LED Railing System, infusing a touch of contemporary finesse. Additionally, we've introduced a fresh line of Modern Horizontal Railing, seamlessly complementing our Contemporary Wood Newel and Modern Wood Handrail.
In Conclusion
For all your staircase enhancement needs, Stair Warehouse stands as a dependable name. Peruse our extensive range of products and immerse yourself in the wealth of Stair Warehouse Reviews. Embark on a journey to metamorphose your staircase into an artistic masterpiece that mirrors your style and individuality.
Articles by Month of Posting