/

/

Local businesswoman's mission to help homeowners in distress contributes to community-building and women
Local businesswoman's mission to help homeowners in distress contributes to community-building and women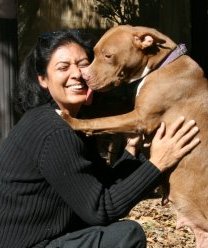 THE WOODLANDS, Texas - In December 2014, Houston Business Journal reported foreclosure filings in the Houston area had increased by 70 percent in the previous year. Additionally, Houston experienced the second-highest number of foreclosure filings among the 20 largest cities in the United States.

Divorce, interruption in employment, illness and even death are among factors that may lead to the foreclosure of families' homes and other properties. If property owners don't have available funds to pay a mortgage, they definitely don't have the means to maintain or repair the property in order to sell it to alleviate their debt. The last thing these families need in times of crisis is the additional stress of financial burden or damage to their credit rating.

That's where Priyanka Johri's Texas Real Estate Investors Group comes in. Under Johri's directions, these distressed properties are purchased, and repairs and improvements are made to restore the properties to a livable and marketable condition. Most importantly, Johri works to ensure that sellers' credit ratings remain intact, arranging for settlement of fines and late payments, and providing funds to the sellers to jump-start their lives.

"By helping others, we generate more business," Johri says, focusing on her mission of building her company's positive reputation as a leader in a business that is too often considered predatory. "That's the difference between us and other investors' groups. Most of our business comes from referrals from people we have already helped. By helping others, we help ourselves.

"We actually have a pastor who has sent us different people from his church who needed help!" she continues. "That tells me we have a good reputation!"

Though Texas RE (Real Estate) Investors is based in The Woodlands, Johri's distressed property projects are located throughout the greater Houston area. Currently she is overseeing three renovations, two of which are already under contract.

Operating as divisions of the Texas RE Investors, Johri directs one private lenders group for professionals in higher income brackets like doctors, lawyers, and energy professionals. Additionally, Johri also directs the Women's Group Co-op. Teachers, police officers, firefighters, and other women who have similar, stable jobs with more fixed incomes are typical members of the co-op, Johri says.

Johri recognizes the lasting impact her investment groups make not only on her clients and investors' lives, but also within her community at large.

"This is a multifaceted thing we are doing," she says. "We are helping the homeowner in distress by updating their property, which improves the neighborhood. Investors are local in our community, and the benefits are local. This is the community working together — it is community-building. Everybody is part of this whole picture."

For more information about Priyanka Johri and Texas RE (Real Estate) Investment Group LLC, visit www.WoodlandsEcoRealty.com or www.TexasREInvestors.com, or call 832-277-3577.