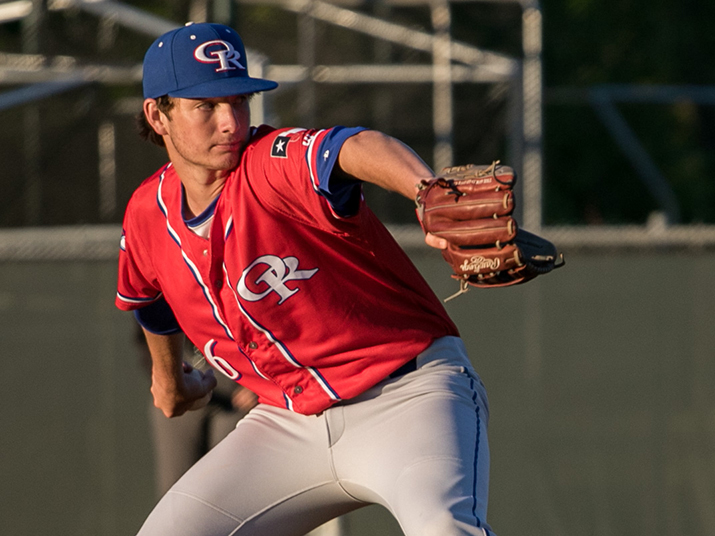 SHENANDOAH, Texas — After signing their final athletes of the season, the Oak Ridge High School baseball team is more focused than ever to see success in the fast-approaching playoffs.
Demarco Thomas, Kolton Forsythe, Dominic Sere and Jacob Blatney were the patient four who signed their Letters of Intent at Oak Ridge's final Signing Day Ceremony. Head War Eagle baseball coach, Mike Pirtle said this opportunity is incredibly important for the athletes.
"It's very important because there are just so many kids out there that want to play. There are opportunities to play, but it's just kind of limited," Pirtle said. "A lot of times the kids just have to hang in there and wait for the most important school to come open for them, and they've got to have some patience to be able to do that."
While the baseball seniors have an exciting future ahead of them, their season is far from over. After an 11-1 five inning landslide victory over Summer Creek, the War Eagles finished their district games in the number two spot, just behind Atascocita. Oak Ridge will begin their round in the state playoffs Friday, May 6 at Klein High School.
The end of the year brings a lot of excitement for the War Eagles, especially with a whole new future to look forward to. Pirtle said it can be tough to keep the seniors focused on present tasks after they've signed to compete at the collegiate level, but he's confident that the maturity of this season's athletes will give them a good run in the playoffs.
"The kids have done a fantastic job," Pirtle said. "They have focused on our team and played really well, and with that in mind, they gave us an opportunity to at least be in the play offs. We have the opportunity to place ourselves in great shape. I have incredible kids. They decided to turn the corner and focus to play with the kids and not focus on the future."