/

/

A workforce of veterans: See how this company in The Woodlands is putting veterans to work
A workforce of veterans: See how this company in The Woodlands is putting veterans to work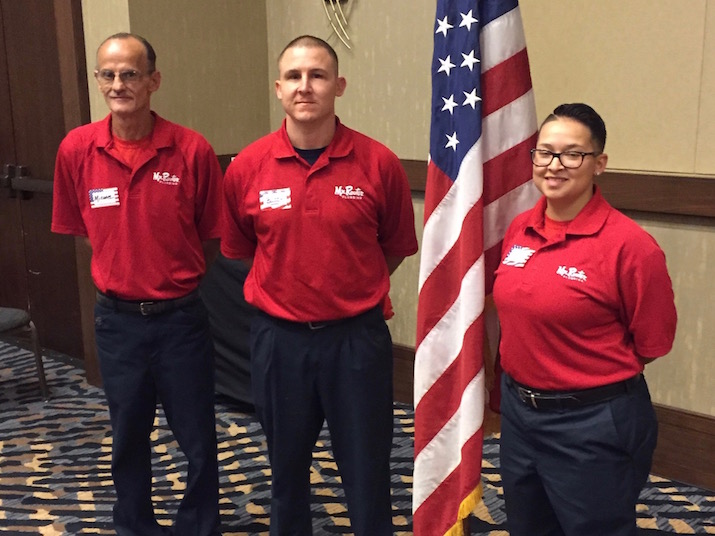 THE WOODLANDS, Texas -- Mr. Rooter Plumbing is proud to say that 20 percent of their team of technicians has served our country.
"We take pride in hiring veterans," said Executive Vice President Natalie Saikowski Goertz. "They have a unique understanding of what it means to put in an honest day's work."
Buddy Collins served in the Marines and retired as a Corporal. He brings the same level of dedication to his civilian career -- Collins is a state-certified Responsible Master Plumber, the highest level in the field.
Hayden Vonfeldt served in the Army and retired as a Private First Class.
Iris Castaneda served in the Air Force and retired as a Military Police Officer and Senior Airman.
Michael Moote served with the New York Army National Guard and retired as a Specialist.
"They have an accelerated learning curve with the ability to quickly learn new skills and concepts," Natalie said. "They are great team players, know how to lead and motivate individuals to create a productive group, respect procedure, perform extremely well under pressure, have an elevated level of integrity … and are disciplined team leaders."
Photo left to right: Michael Moote, Buddy Collins, Iris Castaneda