/

/

Solar eclipse of 2017: Conroe ISD teacher, student weigh in on the event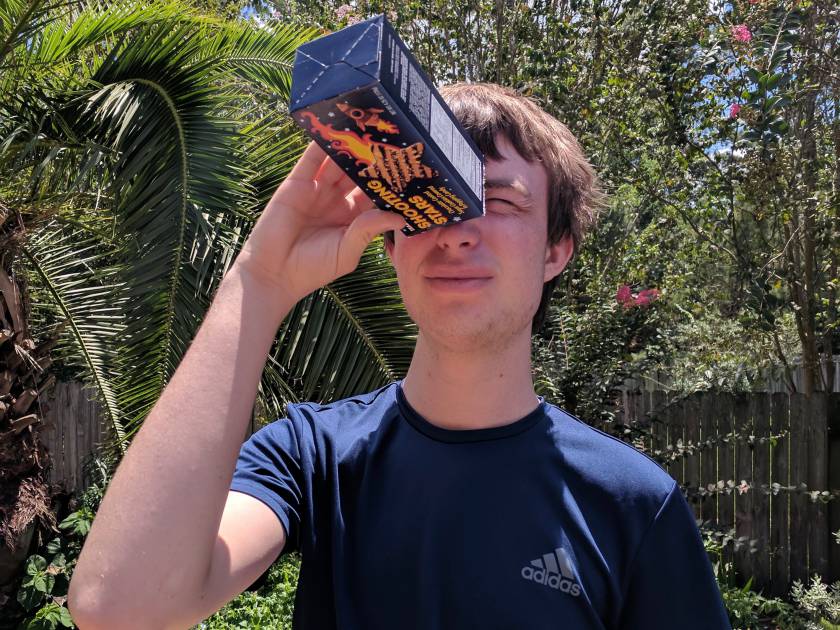 THE WOODLANDS, Texas -- There's a lot of hype surrounding Monday's solar eclipse, and for good reason – for those in the path of totality.
Texas will experience a partial eclipse, which is why Gerrit Rickwalt, an astronomy teacher at Conroe High School, wants to help manage our expectations.
"It's being played up as an amazing thing, and I keep bursting everyone's bubble about it," he said. "For us, the next good eclipse will be six or seven years from now. And then a year after that, in 2024, is a total eclipse with a path right over Texas. Those are the big shows."
That being said, Rickwalt said anything that gets folks outside and interested in what's going on with our solar system is great.
A good time to start watching Monday is 11:45 a.m., with the maximum partial eclipse occurring at 1:16 p.m.
One thing that is definitely true about all the hype? Don't look at the sun.
"This is happening in the middle of the day when the sun is at its highest and at its most intense," Rickwalt said. "Even with eclipse glasses, resist the temptation to lift those glasses up. Your brain should take over and slam your eyes shut, but don't even risk it. You can do irreversible damage."
Rickwalt's overall thoughts?
"Go out with realistic expectations. Don't get your hopes up too high – it's not going to be what you see on the news," he said. "But realize that even a partial eclipse is a wonderful example of celestial mechanics."
Dante Barbieri, 17, a senior at The Woodlands College Park High School Academy of Science and Technology, couldn't agree more.
He spent the summer working at the Houston Museum of Natural Science, where he studied celestial phenomena.
One of his tasks was mapping the path of the eclipse from three vantage points: 200 feet, which is about the height a drone flies; 16,000 feet, which is about mid-height for commercial airliners; and more than a one million feet (200 miles), which is the distance to the International Space Station.
"To be able to see something like this – even though we're not in the path of totality, it will certainly get darker here – is something we can try to understand. The moon is passing in front of the sun, and we get to witness it. It's fun to think about how small the Earth is in context of everything."
Barbieri said there's more to this eclipse than meets the eye – we should also keep our ears open.
"Nocturnal animals might think it's nighttime for a short period, especially in the path of totality," he said. "It might not be quite as evident here, but it would be an interesting thing to test."
Related events:
Solar Eclipse Watch Party at Spring Creek Greenway Nature Center
South Regional Library Solar Eclipse Party