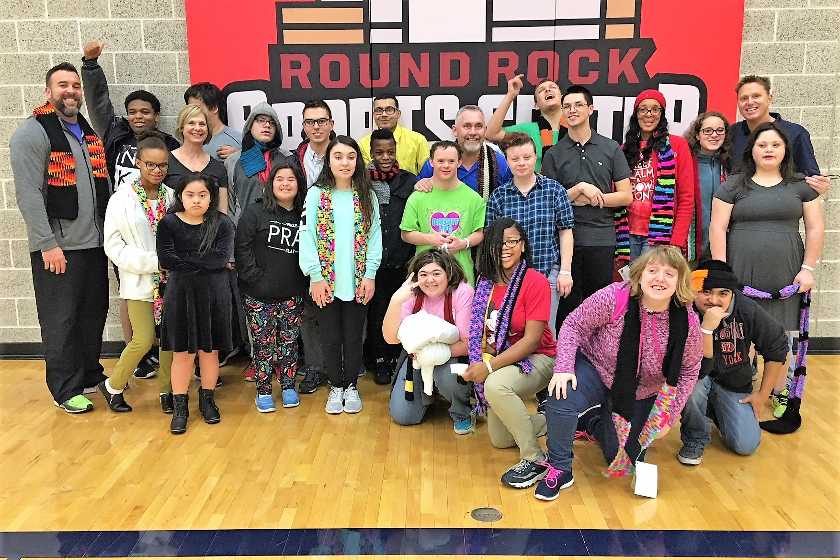 CONROE, Texas –The Conroe Stars, Conroe ISD's Special Olympics Team, competed in the Special Olympics State Winter Games held February 1-4 in Austin. The Stars had 26 athletes from across all Conroe ISD high school feeder zones qualify to compete in bowling or powerlifting at the state competition, the most ever for the District.
The results are as follows:
Caney Creek Place
Dylan Cater 4th
Ramiro Garcia II 1st
Gabi Holley 7th
Oscar Rivas 2nd
Brandon Wheeler 4th
Conroe Place
Lauryn Ferguson 1st
Shanice Gardner 7th
Katy Hooten 1st
Conroe 9th Place
Sam McDonald 7th
College Park Place
Kip Joseph 1st
Keaton Glasscock 3rd
Kenneth Fravel 5th
Siobhan Plowery 1st
Oak Ridge Place
Christopher Byrd 3rd
Kailee Chatman 7th
Cadie Darnell 2nd
David Leathers 6th
The Woodlands Place
Virgile Adriaenssens 1st
Jacob Bates 1st
Tommy Faison 4th
Haley Tanguma 2nd
Powerlifting
Conroe Event/Place Event/Place Event/Place
Joshua Dupuis Bench/4th Deadlift/2nd Combo/3rd
Oak Ridge
Bianca Perez Bench/2nd Deadlift; 2nd Combo; 2nd
Eduardo (Lalo) Perez Bench/2nd Deadlift; 2nd Combo; 2nd
The Woodlands
Matt Choate Bench; 4th Deadlift; 2nd Combo; 4th
Abigail Walker Bench; Part. Deadlift; 2nd Combo; 2nd
Conroe ISD special education teacher and head of the delegation David Kight stated, "The athletes have worked hard and earned some fantastic awards. We are extremely proud of them all!"
Next up for the Conroe Stars is the annual Kiwanis Invitational that will take place later this month at Oak Ridge High School.