/

/

Little River Band helps fowl-weather friends with Hurricane Harvey donation at concert in The Woodlands
Little River Band helps fowl-weather friends with Hurricane Harvey donation at concert in The Woodlands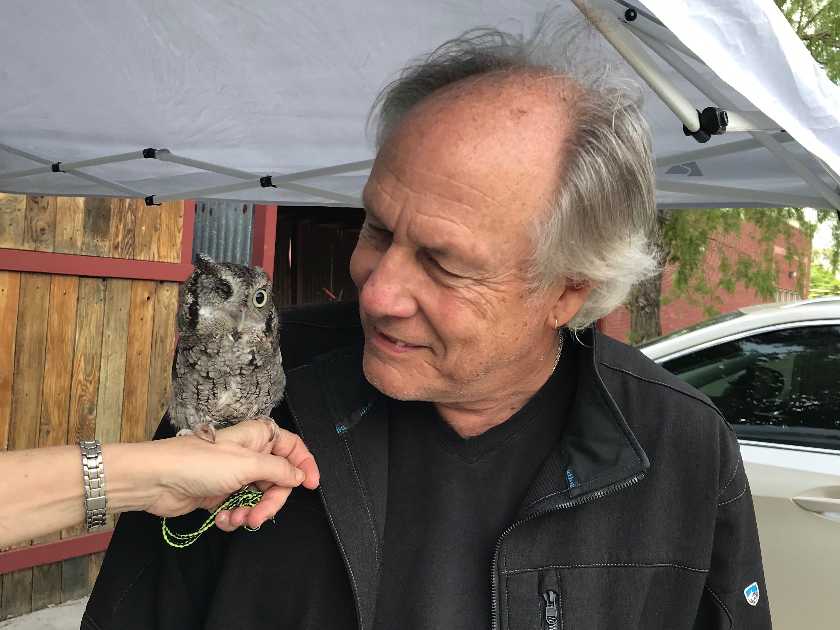 THE WOODLANDS, Texas -- There were a few extra guests – of the fur and feathered variety - at a Little River Band concert April 12 at Dosey Doe in The Woodlands.
Iris the owl and Olive the opossum were on hand with their caretakers from the TWRC Wildlife Center to accept a $3,500 donation from the band.
TWRC President Cheryl Conley said the Little River Band set up a fundraiser to help with Hurricane Harvey wildlife rescue efforts.
"They had already set up the fundraiser before we found out about it," Conley said. "We were absolutely thrilled. They took it upon themselves to set it up, and then inform us. Amazing. Such kind and caring people."
The band was originally set to take the stage Sept. 10, 2017, but Hurricane Harvey had other plans and the concert was rescheduled to April 2018.
Meanwhile, the band caught wind of the story of Harvey the Hurricane Hawk – a young female who flew into a Houston cab driver's car to escape the storm.
While Harvey the Hurricane Hawk may be what caught the band's eye and therefore led them to learn more about TWRC, there were many other critters impacted by the hurricane.
"It just happened to be baby squirrel season when the hurricane hit," Conley said. "This is normally a very busy time of year for us anyway but the hurricane certainly added to it. We were inundated with babies. Additionally, several of our employees and volunteers were flooded out of their homes and of were unavailable to assist. Resources were dramatically affected. Our food supply was tapped as well as medications, caging, bandages, syringes, etc."
Little River Band Lead Vocalist Wayne Nelson said they were more than happy to help their friends in Texas.
"We finally got back to Dosey Doe...hurricanes be gone with ya," he wrote on their Facebook page. "And we met up with the great folks from TWRC to hand them a donation check due to the generosity of our fans. So a fantastic high energy night at the remodeled Dosey Doe. Thanks TX...see you again soon!"
Conley said they are grateful for the help and would like to remind everyone that springtime means baby time.
"We're still playing 'catch up' (from Harvey) and are in need of donations to help us with our spring babies," she said.
As for Harvey the Hurricane Hawk, Conley said she was successfully released back into the wild last fall and as far as they know, continues to fly free.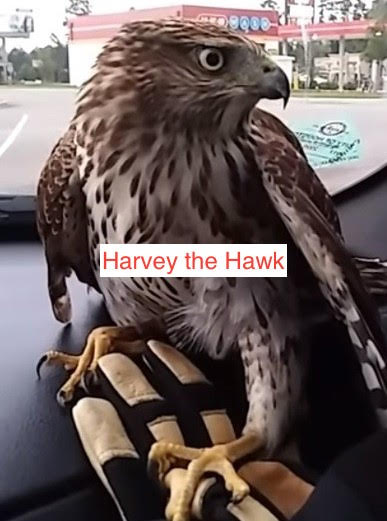 For more information, visit www.twrcwildlifecenter.org