The Woodlands Highlanders prepare for Lamar Texans Thursday at Woodforest Stadium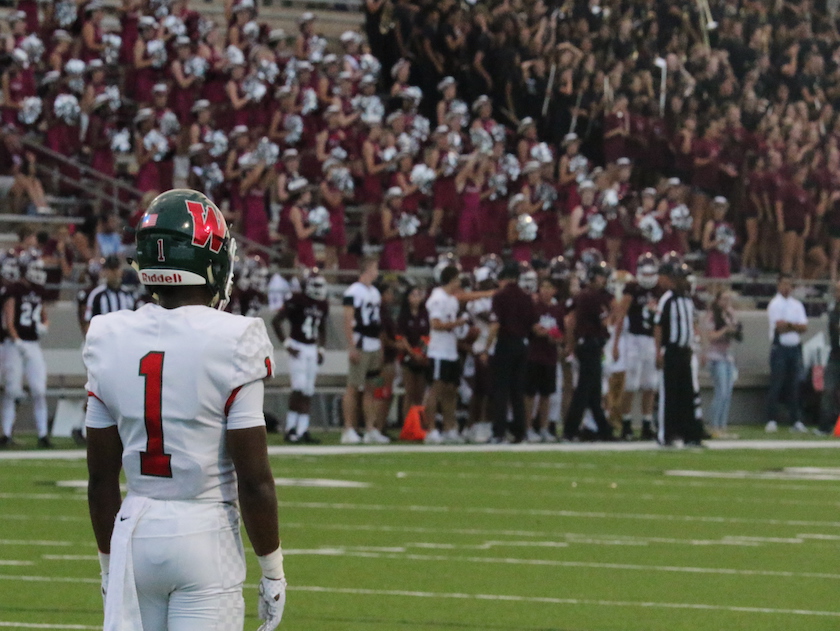 THE WOODLANDS, Texas--When the season hits you with an uncharacteristic turn in week one, there isn't much to do but rebuild and go up from last week.

The Woodlands Highlanders and the Lamar Texans are looking to do a complete 180 Thursday night live from Woodforest Bank Stadium.

With both football programs having a tradition of success, this should be a collision course of talent looking to improve to 1-1 on their season.

The Lamar Texans haven't had a down year since Tom Nolan took over. Coming from a 1956 state championship, the Lamar Texans have had a winning culture since the 50's. In Nolen's tenure as head coach, he's seen a record of 64-19 -- a glorified record at any school in the state. Lamar Texans have all the components to be a very good team this year, from having elusive junior quarterback Drew Woodcox; shifty and quick senior, running back Cameron Keener; and last but not least, the two heavy hitters on the defensive line Amieh Williams and Kenneth Dotson.

The Woodlands Highlanders look to have a bounce-back game from playing defending state champions Cy-Fair Bobcats at Ken Pridgeon Stadium.

Jim Rapp started his head coaching career for the Highlanders 0-1, but that doesn't mean he can't climb all the way to the top. With nothing but a lesson learned, this is exactly what happened to Mark Schmid's Highlanders last season, a team who eventually went undefeated in district play. From past Highlanders' seasons, we have always learned they can deal with the heat and look to revamp themselves this Thursday night against the Lamar Texans in their first game at home. With 233 yards of total offense on display for The Highlanders last Friday, we hope to see that total rise, starting with Breyton Gilford who drove in the only score in the Cy-Fair game. Look for Coach Rapp to make an executive decision on the quarterback position. Will he go with junior Ben Mills or senior Casey Sunsari?

Dont miss our live broadcast, hosted by Vinny Sinisi and former College Park High School coach Richard Carson, brought to you by Hal Watson Air Conditioning, with replays presented by Texas Tiny Home Solutions.