/

/

Jazzy Junque celebrates 6 year anniversary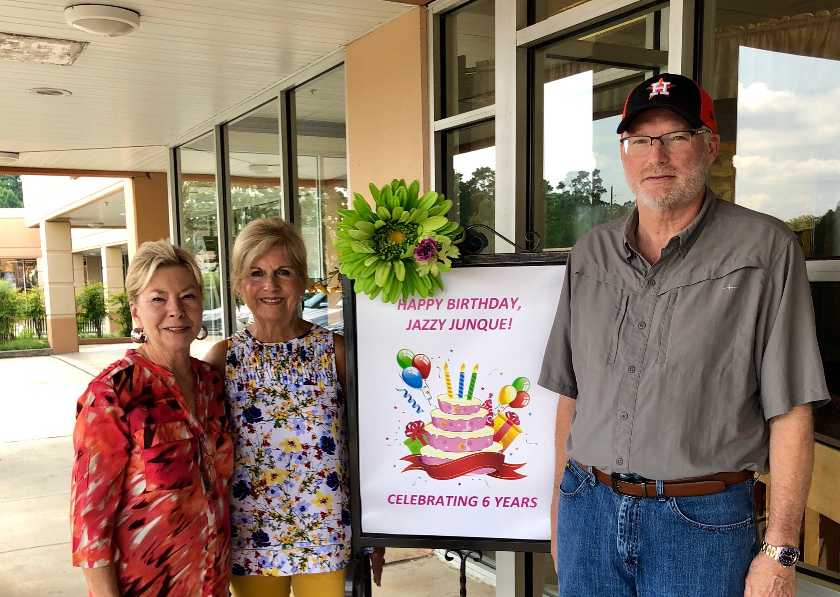 MONTGOMERY COUNTY, Texas -- What started as a 4-day open-space event in 2012 is now a 6,000 square foot, full- time store, celebrating its 6th year.

The 4-day event was so popular that it quickly turned into a full time store.

Jazzy Junque is the resale store benefitting New Danville. The store offers high quality home decor items at a fraction of the original cost. Located at the Outlets at Conroe, it has become an important financial resource for New Danville, a non- profit day program benefiting adults with intellectual and developmental disabilities, and a valuable re-sale store for Montgomery County.

Jazzy Junque has been serving the Montgomery County community with outstanding, upscale home décor items, since August 12, 2012.

Jazzy Junque operates full time with mostly volunteers from the community. Odette D'Agostino credits the support from the surrounding community for a large part of the store's success.

"We have the most fabulous customers. Many come on a regular basis. But we also have those that are from other states and countries who are visiting in the area. Also those moving, scaling down, or redecorating find Jazzy Junque a worthy place to donate household items".

In addition, Jazzy Junque has been fortunate to have the support of Dennis Brown, manager at The Outlets At Conroe and owner, Craig Realty.

Nanci Day states, "This is a major milestone for a resale store. And we could not have done it without our hardworking volunteers dedicated to our mission to support New Danville."

According to Nanci and Odette, "Many people are surprised to learn that we are a resale store. We are selective in what goes on the floor and many times we repurpose an item into a new, unique product."

The store's motto is, "Here today, gone tomorrow, or maybe today!"

Frequent shopper Jackie Nielson said, "This store is so beautiful it's hard to believe it's a re-sale store."

For more information on Jazzy Junque call 936.441.4500

For more information on New Danville visit www.newdanville.org or call 936.344.6200.