/

/

Four artists respond emotionally to Hurricane Harvey through art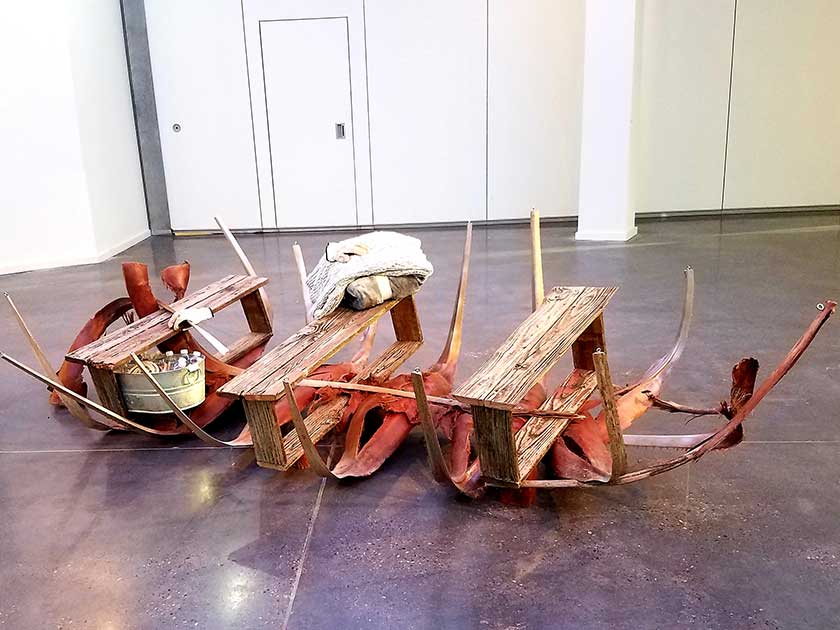 THE WOODLANDS, TX -- Hurricane Harvey made quite the impact on people and their lives in the Gulf Coast. Glade Arts Foundation has brought to fruition a display based on the emotional response of four women through their artwork.
51.88" Art of Resilience exhibit at Glade Arts Foundation
The name, 51.88" Art of Resilience, given to the exhibit reflects the highest recorded flood levels during the peak of the storm. Various art media used by those featured in the exhibit are on display through the end of May.
Glade Arts Foundation hosted a reception to kick off the new artwork exhibition on March 27. The artists spoke of their inspiration and methods. The four artists selected to participate in this art collaboration are Cindee Klement of Houston, Geraldine Wise of Houston, Deborah Mouton of Houston, and Mary Castagna of The Woodlands.
Entrance into the
Glade Arts Foundation
is free. Stop by to view this natural disaster-inspired art at 2000 Woodlands Parkway. The art, the building and the setting near the water all make the trip worthwhile.