/

/

EXCLUSIVE – Glade Arts Foundation temporarily shutters due to lease negotiations
EXCLUSIVE – Glade Arts Foundation temporarily shutters due to lease negotiations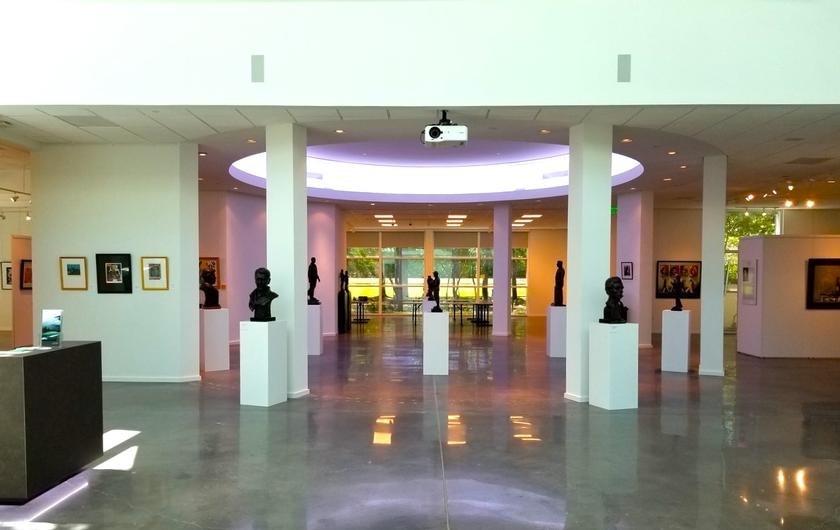 THE WOODLANDS, TX – In an exclusive interview with Woodlands Online, Dragos Tapu, co-founder of Glade Arts Foundation, announced that the organization's facility, the Glade Cultural Center located at 2000 Woodlands Parkway, has closed its doors to visitors and events temporarily as lease negotiations with The Howard Hughes Corporation continue.
"Everybody, please, gather around and save the Glade."
"Unfortunately, because things are in flux, we've shut our doors for this week, but hopefully not shut them for good," Tapu told Woodlands Online. "Our plan is to have the matter resolved later this week, possibly Thursday."
The Glade Arts Foundation was co-founded with Lisa Fuller Harra shortly after the original Glade Art Gallery was opened on The Woodlands Waterway in 2015. The foundation is a 501(c)(3) nonprofit arts organization residing in the Center.
Tapu pointed out that – while lease negotiations are nothing new in business and indeed he and The Howard Hughes Corporation conducted similar negotiations in 2020 – an equitable solution would best benefit the arts patrons of The Woodlands.
"We founded the Glade because we saw there was a great need for cultural events and activities in The Woodlands, and a central rallying point was key in bringing the arts together," he said. "We operate not for profit, but for the greater good of the arts, and we're fighting tooth and nail to keep our space and our place in the community."
Under Tapu's direction, the former site of The Woodlands Visitors Center has become a multifaceted organization that has hosted standing and traveling art shows, theatrical productions, museum exhibits, cabarets and revues, community events, public and private functions, The Woodlands Symphony, and countless others.
A trusted source who wishes to remain anonymous pointed out the timing of the issue, as proposals for a multi-venue performing arts venue are resuming after stalling years ago. "I'm hoping the issue isn't that Hughes [Corporation] just wants the land to tear down the center and build a new facility. That would take years, and without the Glade, I'm not certain who could host all the arts performances and activities that they've done over these years," said the source to Woodlands Online staff.
While Tapu is keenly aware of the fugue state his patrons and performers are experiencing this week while the doors are shut and lease matters unresolved, he is confident in the artistic spirit of the community and the Township-wide support for the center and the foundation.
"Everybody, please, gather around and save the Glade. We love where we are and we love what we do. We hope our doors reopen very, very soon."