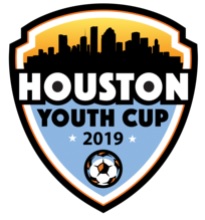 THE WOODLANDS, TX -- The Houston Dynamo | Dash Youth Soccer Club (HDDY), a nationally recognized premier soccer club for boys / girls hosted their annual Houston Youth Cup which was brought to you by Mia's Table. This event was staged at multiple locations in The Woodlands and Conroe, TX.

Three hundred teams visited the club from across the city and surrounding states to play in the prestigious pre-season event. Over one hundred thousand dollars ($100K) was raised over the course of the weekend and this will be allocated to the club's scholarship fund for 2020-21. Four hundred and eighty games (480) games were played over the two day period along with Memorial Hermann and Montgomery County Hospital District on site providing first class medical services for all the teams and players.

'I would like to thank all the teams, coaches, team managers, volunteers, referees and sponsors for all their support before, during and after the event. It's the effort from everyone involved that makes this the #1 pre-season youth soccer event in South Texas.' Stuart Taylor, Director of Tournaments.

Houston Youth Cup 2019 Sites:

Bear Branch (The Woodlands, TX)
Gosling Sports Park (The Woodlands, TX)
Alden Bridge Sport Park (The Woodlands, TX)
Lakeside Park (The Woodlands, TX)
The Woodlands High School (The Woodlands, TX)
Shadowbend YMCA (The Woodlands, TX)
Lonestar College (Conroe, TX)
Carl Barton Soccer Complex (Conroe, TX)
Stampede Sportsplex (Montgomery, TX)

A huge thank you to Anthony Travel for facilitating the hotel accommodations for the visiting teams. Over 30 hotels and 1,700 rooms were used for the 20,000 spectators visiting our local community.